The 2013-14 Scottish Premier League campaign kicks off on August 3
The 2013-14 Scottish Premier League season will kick off on Saturday, August 3.
Last Updated: 28/03/13 4:21pm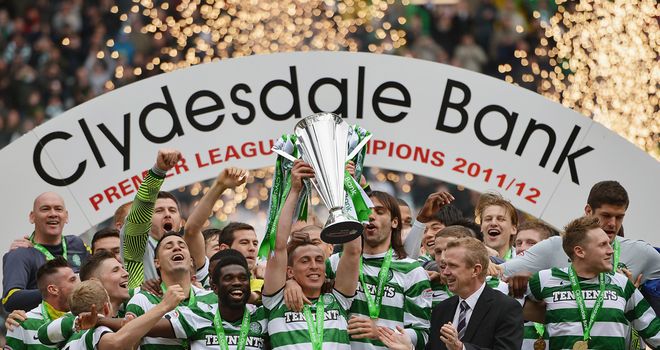 Despite the uncertainty over the structure of the leagues next season, the SPL has decided to stick to the same weekend which opened the 2012-13 campaign.
And as with last year, when Celtic opted to play a friendly just seven days after the opening fixture, the champions have requested a free weekend on August 10.
The Hoops travelled to the States last year to face Real Madrid and are working on another glamour showpiece although opponents have yet to be confirmed.
SPL clubs are due to vote on April 15 on proposals for a new set-up which, if implemented, would see the governing body merge with the Scottish Football League.
In a brief statement, the SPL said: "The SPL board today announced that season 2013-14 will start on Saturday August 3.
"At a recent meeting, the board also agreed to allow clubs the option to request a postponement of their SPL fixture to play a friendly on the weekend of August 10. The only club to submit a request was Celtic."