Rangers boss Ally McCoist confirms interest in Dundee United captain Jon Daly
Rangers boss Ally McCoist has admitted he is interested in signing Dundee United captain Jon Daly.
Last Updated: 08/03/13 10:02pm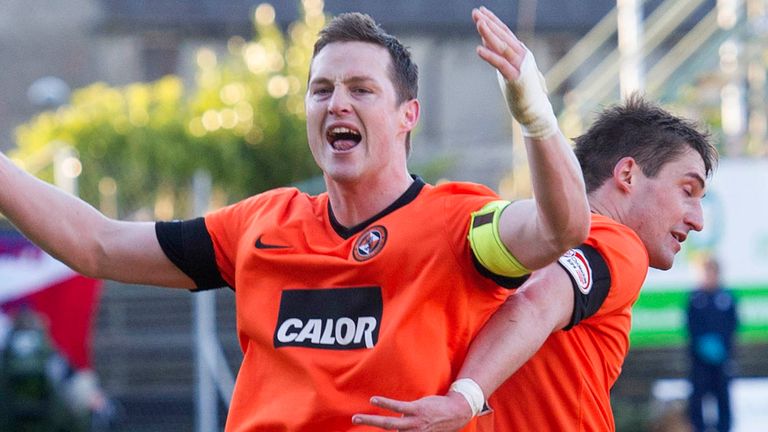 The Division Three leaders have already approached United about a possible deal and are also keeping a close eye on Motherwell midfielder Nicky Law and Middlesbrough defender Andre Bikey as they prepare for next season.
A transfer embargo means Rangers are restricted to targeting players who are out of contract in the summer and can only register free agents from September 1 under the terms of their penalty.
"I am very aware and respectful that these players are still with other clubs and I wouldn't want to do or say anything that would influence them in any way in their relationship with their own clubs," said McCoist.
"All I would say is Jon is one of a number of players we are looking at and are interested in. There's been contact between the clubs and one club and an agent but nothing more concrete than that."
Asked about other targets, McCoist said: "Nicky is another player whose contract situation we are aware of as well.
"Again, he is one of a number of players we are looking at. Bikey is a player we are interested in and have been interested in once or twice, certainly last year.
"He is a player we have been monitoring as well. I'm not sure if he has a different situation with his contract but he is certainly a player we have been watching regularly."