Motherwell striker Michael Higdon wants to be remembered for his efforts on the pitch
Motherwell striker Michael Higdon hopes people remember him for his achievements on the pitch this season.
Last Updated: 07/05/13 8:40am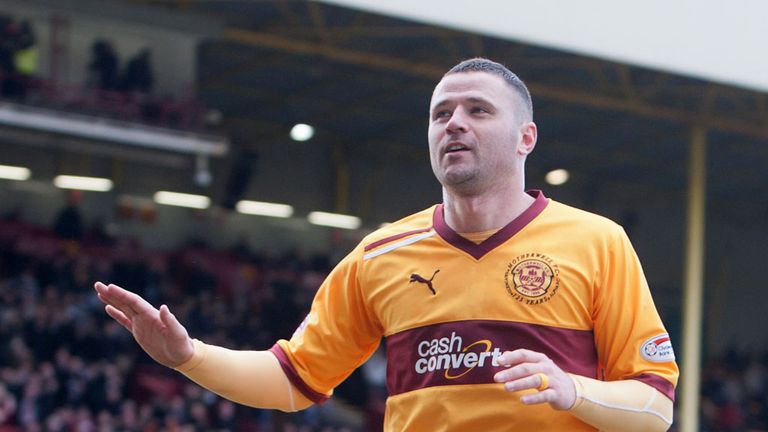 The 29-year-old was named PFA Scotland Player of the Year on Sunday evening at an awards event in Glasgow.
But Higdon's big night was marred when he was arrested in the early hours of Monday following an incident outside a nightclub.
Despite being held in police custody for several hours, the big Englishman insists that experience did not overshadow his award.
Higdon said: "Honestly, it's still the best night I've had as a footballer. It's a career high and that's all I'm thinking about, rather than any negatives. I hope other people see it like that too.
"I've had a great season and that's what I hope people remember.
"I'm annoyed at myself for getting myself into a situation like that because it's not me.
"I'm not the type of lad who goes out clubbing or to bars. I'm a country pub type of guy. I should have known better than getting into that kind of situation."