Departing Nicky Law believes manager Stuart McCall will also leave Motherwell
Departing midfielder Nicky Law expects Motherwell boss Stuart McCall to follow his lead by leaving Fir Park.
Last Updated: 24/05/13 1:41pm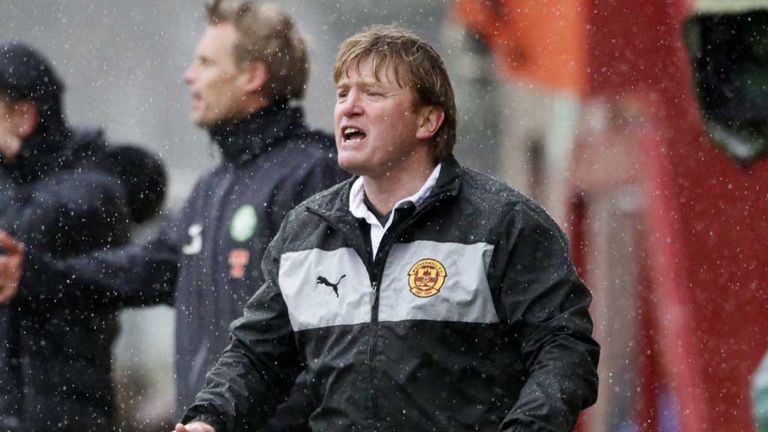 Law has signed a pre-contract agreement with Rangers and will officially join the Division Two club when their transfer embargo expires on September 1.
McCall could also depart after being approached by former club Sheffield United and Law is not surprised that the Blades are targeting the Well boss.
"I'm certainly not and particularly at Sheffield United with the ties he has there," said Law, who played for McCall when he was assistant to Neil Warnock at Bramall Lane.
"With Stuart, wherever he goes, he seems to leave there as a legend.
"He was only at Sheffield United as a player for two or three seasons but I was there with him and he is really loved by everybody at that football club, and the fans as well.
"I'm not too sure about the situation. From Motherwell's perspective it would be a massive blow to lose Stuart McCall.
"He's the manager of the year in the SPL and everyone can see what a fantastic job he has done there. To be the best of the rest two years on the spin is a fantastic achievement.
"People have praised us as players at Motherwell and given them a lot of plaudits, and rightly so because we have got some good players there.
"But I can tell you he is a massive part of that and is probably the biggest part of it.
"He's a fantastic manager and I'm sure he is going to go on to bigger and better things.
"Unfortunately for Motherwell at some point they will lose him. Whether that's now I don't know but I would have thought at some point they will."