SPL: James McFadden turned down 'lucrative offer' to stay at Motherwell
James McFadden has revealed he turned down more lucrative offers in order to re-sign for Motherwell.
Last Updated: 19/07/13 6:32pm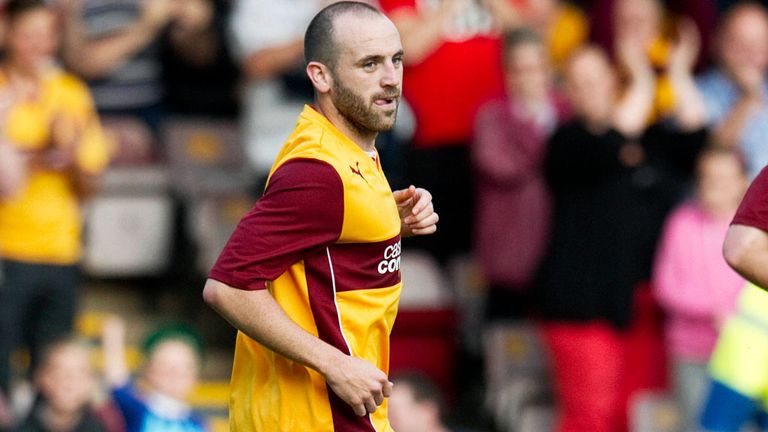 McFadden returned in February to the club at which he started his career, agreeing a deal until the end of the season after his contract at Sunderland expired.
He impressed enough to secure a fresh one-year stay and hopes he could resurrect his Scotland career after three years out of the picture.
"I had a few offers over the summer but it didn't feel right," McFadden said. "I'd have had to uproot and take my family away and I wasn't prepared to do that.
"I've turned down better offers financially. Once that was taken out of the equation it came down to the fact that I knew I would enjoy it here and I know I'll play if I'm fit and doing well.
"I get to play every week and I've got a good relationship with the club and the fans so it was a no-brainer."
On the prospect of returning to the national side, he added: "If I'm playing well and playing the way I can play then one of my aims is to get back in the squad.
"As long as I do my part and play well and play every week it will be up to the manager."