Celtic ban 128 fans following events at Motherwell's Fir Park
Celtic have banned 128 fans from attending home and away matches following Friday's disturbances at Motherwell.
Last Updated: 10/12/13 8:39am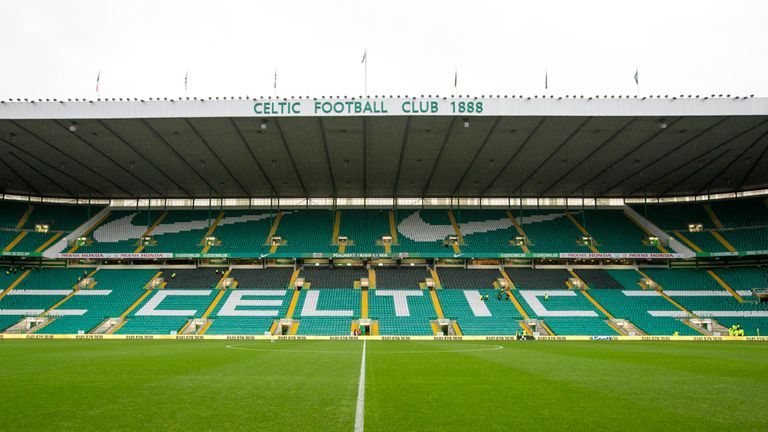 The game was marred by disturbances in the visiting section of Fir Park as seats were ripped out, while fireworks, smoke bombs and a flare were set off in scenes described by the Scottish Premier Football League as "shameful".
Celtic launched their own internal investigation into the events, and they have confirmed that 128 individuals will be temporarily banned from attending matches both at home and away.
A club statement read: "Following events on Friday evening at Fir Park Stadium, Celtic Football Club has issued precautionary suspensions against 128 individuals preventing them attending matches involving Celtic, pending further investigation. These suspensions will cover matches at Celtic Park and away matches.
"In addition, the club will be relocating around 250 season book holders in Section 111 to other areas within the stadium, or offering refunds covering the remainder of the season to those who do not wish to be relocated.
"Events such as those on Friday night do not represent the Celtic support or the club. These events were an embarrassment to our great football club and are absolutely indefensible.
"It is clear that there is an element which has no hesitation in bringing Celtic's name into disrepute. This is something the club will not tolerate and we therefore have no other option but to take this action.
"We will not allow the great name of Celtic to be damaged in this way any more - our supporters deserve more than this. We are sure these supporters will understand the position which the club is in and we are also sure they will unite with the club as we move forward.
"Celtic has a proud 125-year history and fundamental to that history have been our fans. Our supporters enjoy a wonderful reputation earned across many years, many families and many generations. This is something we must protect vigorously."
The Scottish champions announced the sanctions shortly after the SPFL issued a statement condemning the behaviour of the visiting fans, while Police Scotland are continuing to study evidence in a bid to identify the culprits who caused "significant damage".
SPFL chief executive Neil Doncaster said: "We have already been in touch with both clubs and the police following the disturbances during Friday night's fixture at Fir Park. We absolutely condemn this type of behaviour - it has no place in the game.
"We are confident that the police and both clubs will play a full part in helping to identify those involved in what were shameful scenes.
"We expect the SPFL Match Delegate report to be with us within the next 24-48 hours.
"The SPFL will work closely with our colleagues at both clubs and with the police as part of a thorough investigation into Friday night's events."