St Mirren 'no' vote leaves Scottish restructuring plan in doubt ahead of SPL meeting
St Mirren will oppose proposals to restructure Scottish football when SPL clubs meet to vote on reform next week.
Last Updated: 15/04/13 10:18am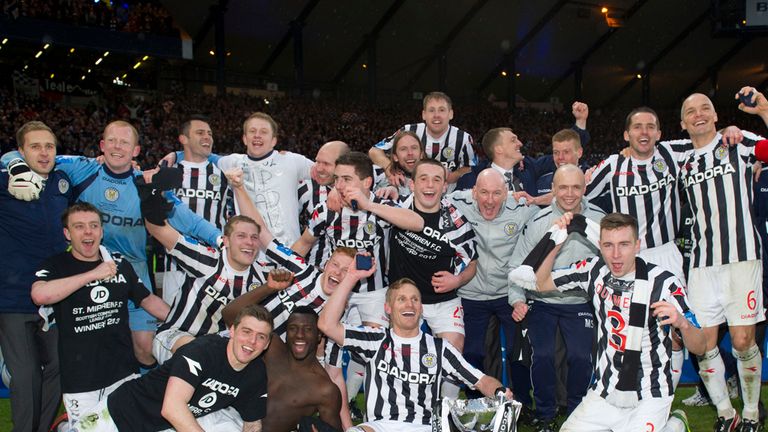 A statement on the St Mirren website spelt out the reasons for a decision which leaves the restructuring in grave doubt given the support of 11 SPL clubs is required next Monday.
Directors of the Paisley club are in favour of merging the SPL with the Scottish Football League - a cornerstone of the proposals - but say they cannot support a 12-12-18 structure which would see the top two divisions split into three towards the end of next season.
And among their other concerns is a perceived failure to address the kind of financial problems which have beset Dundee, Rangers and Dunfermline in recent times.
The statement read: "This view has been taken after careful thought regarding this proposal including engagement with fans and the views of our coaching staff.
"The principles of a new league structure, single league body and all through distribution model are part of many aspects of this we fully support, however the proposal as presented does not, in our view, move the game forward.
"The concept of playing 22 games prior to breaking into three leagues of eight, including the middle eight losing their points gained in the first series of games, is not a system we see as taking the game forward in the long term.
"An area St Mirren are very uncomfortable with is the lock down on various financial rules. The credibility of Scottish football has been tarnished badly in recent times by financial mismanagement and the time has come for strong financial rules."
St Mirren now want further dialogue and say they "do not accept that this is a take it or leave it situation."