St Mirren and Ross County vote against proposed changes to Scottish football
Plans to restructure Scottish football are on hold after St Mirren and Ross County voted against the proposed changes.
Last Updated: 15/04/13 6:59pm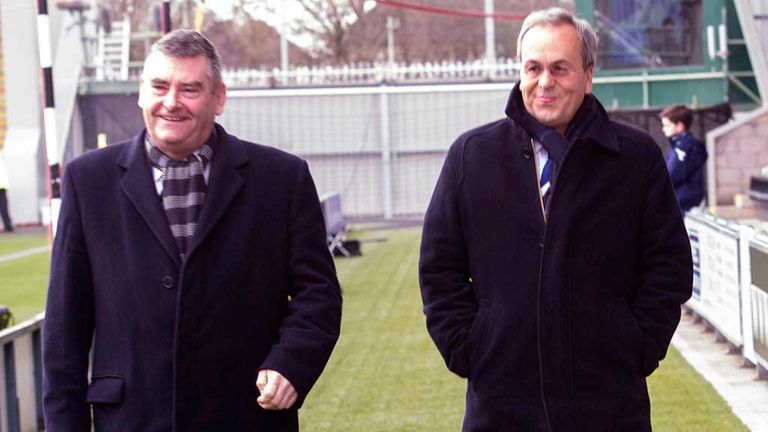 An 11-1 majority was needed at Monday's vote and St Mirren chairman Stewart Gilmour had already stated he was not going to be supporting the restructuring.
With other clubs having publicly backed the changes, most believed Staggies chairman Roy MacGregor would be the deciding voter, and his no vote tilted the balance towards retaining the status quo.
The proposed plans would have seen Scottish football move to a three-division structure, perhaps as early as next season, with two leagues of 12 teams and one of 18.
The top two divisions would then have split further into three eight-team leagues for the final third of the season to increase the number of meaningful games with more promotion and relegation issues to be decided.
The decision means that the current four-division 12-10-10-10-team structure will remain in place next season.
A statement from the SPL read: "During the meeting, and in an effort to break the deadlock, an amendment to the league's rules on voting was proposed.
"This major and progressive change would have allowed future league structure to be determined by a 9-3 vote, rather than the current 11-1 majority.
"Prior to the meeting, a number of clubs had suggested that voting change would enable league structure change to be voted through.
"Unfortunately, this amendment was also defeated in principle on a show of hands, with the same two clubs voting against."
The SPL board also expressed "deep disappointment that proposals to benefit the entire game in Scotland have been blocked".
Chairman Ralph Topping, who is stepping down in July, added: "An overwhelming majority of SPL clubs voted for these proposals to go through. The proposals foundered on the opposition of two clubs.
"The package involved concessions from all clubs and was for the betterment of Scottish football as a whole.
"I would like to thank those who have supported these proposals, including those full-time professional clubs outside of the SPL who find themselves let down by today's vote.
"Scottish football needs to change."