Scottish football: St Mirren star Kenny McLean ponders options for 2014-15 season
St Mirren midfielder Kenny McLean admits he has no idea whether he will be at the club next season.
Last Updated: 18/05/14 11:59am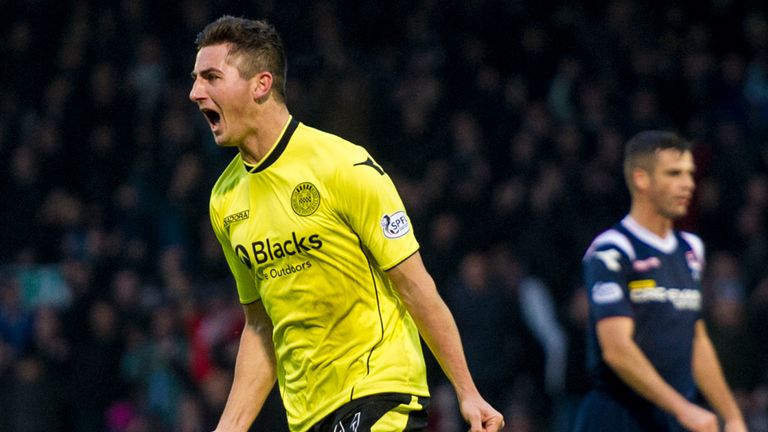 McLean has been with the Buddies since 2010 and was recently named SPFL Player of the Month for April - but he is out of contract at the end of the season and has been attracting interest from England.
St Mirren will be due compensation should McLean opt to leave but the 22-year-old says he will take his time making a decision.
"It's a big decision I have got to make over the next few weeks and I am not going to rush into anything," said McLean, who has also been linked with a move to Rangers.
"It will be a decision I make with my family and with the people I trust.
"I'm experienced enough, I've played a lot at St Mirren, I've played over a hundred games.
"I'm not saying I'm not going to be here next year but if there's options I'd like to weigh them up and see where I am going to be."
McLean also admitted he was surprised to hear manager Danny Lennon had been told he would not be offered a new contract - his assistant Tommy Craig has since taken over.
"I didn't see it coming myself," McLean added. "I don't think a lot of the boys saw it coming but I don't know if there will be much change around the club."