Scottish deal for Sky
Sky Sports will show 30 Scottish League matches per season after agreeing a new five-year deal.
Last Updated: 07/08/12 10:04am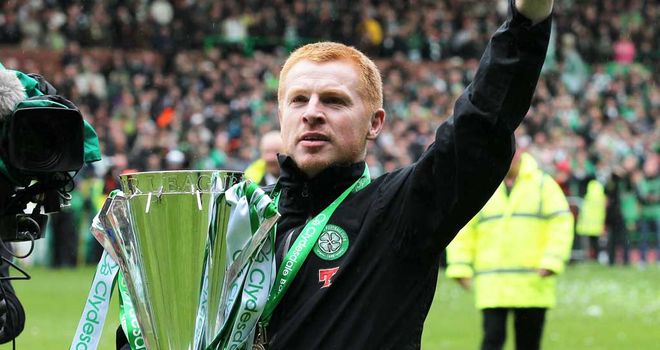 A new agreement between Sky Sports and the Scottish Premier League will guarantee the continued coverage of Scottish League football for at least another five years.
Sky Sports' coverage of the 2012/13 campaign will begin with Celtic v Aberdeen this Saturday (k/o 12.45pm).
The deal will also include live Rangers matches from the Scottish Football League, beginning with their opening clash away to Peterhead on August 11 (k/o 12.45pm).
Under the new deal, subject to ratification by the SPL clubs on Friday, Sky Sports viewers will be able to enjoy the following:
LIVE MATCHES - 30 live matches a season, including five live Rangers fixtures from the Scottish Football League.
MULTI-PLATFORM COVERAGE - coverage for viewers with Sky across TV, online, mobile and tablet devices through Sky Go.
EXTRA PROGRAMMING - highlights programmes, plus extensive news views and analysis across Sky Sports News HD and skysports.com.
Barney Francis, managing director of Sky Sports, said: "We've supported Scottish football since we started over 20 years ago, and have always wanted to continue that commitment.
"Our viewers will see the SPL for five more years and our schedule includes the opening league match for Celtic. We will also follow Rangers as they plot their way back to Scottish football's top flight.
"Clubs now have certainty over their income and exposure across the UK and Ireland and we look forward to the new season."
Sky Sports is the home of football with over 500 live matches broadcast a season. The schedule includes Barclays Premier League, UEFA Champions League, npower Football League, World Cup qualifiers, Capital One Cup, La Liga as well as a wealth of support programming.
For Scottish football fans, the Sky Sports schedule includes SPL and SFL, all of Scotland's home internationals, including World Cup qualifiers against Serbia and Macedonia in September, the Scottish Cup plus U21s and U16s fixtures.
Sky Sports viewers with Sky will be able to enjoy live matches across TV, PC, mobile and tablet devices.
The new deal for SPL follows recent renewals with The Premier League [to 2016], British & Irish Lions [2013], La Liga [to 2015], The European Tour [to 2018], UEFA Champions League [to 2014/15], Football League [to 2014/15], England and Wales Cricket Board [to 2017], ICC Cricket [to 2015] and Rugby Football League [to 2016].