David Beckham could make PSG debut against Sochaux next weekend
David Beckham could make his debut for Paris Saint-Germain earlier than expected, according to coach Carlo Ancelotti.
Last Updated: 09/02/13 12:35pm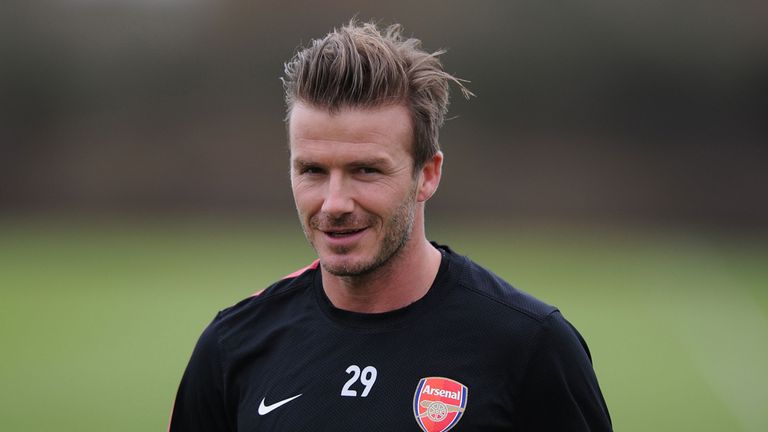 The former England captain has been training with Arsenal over the last week to build up his fitness, and Ancelotti confirmed that Beckham will train with the PSG squad on Wednesday.
Beckham is set to watch PSG's Champions League tie at Valencia on Tuesday, and he could be added to the squad for next Sunday's Ligue 1 clash against Sochaux.
"He is coming on Wednesday and will train at the Camp des Loges with the
team," Ancelotti said after Friday's 3-1 win over Bastia took PSG six points clear at the top of the French table.
"We'll see his fitness and whether he can perhaps play the match against Sochaux."
Beckham, who signed a five-month deal with PSG on transfer deadline day, has not played a competitive match since he helped the Los Angeles Galaxy to the MLS Cup title in December.
He hoped to be fit enough to be considered for selection by the end of the month, although he conceded he did not expect to go straight into PSG's starting line-up.
Earlier this week, he said: "I've never expected that wherever I have gone. I'll work hard for my place, I'll work hard to make the team successful.
"We'll see, I don't know where I will play. I can either play in the middle or on the right. I don't expect to come in to this team and to be a starter in the teamsheet."