Ligue 1: Marseille president takes aim at Monaco over tax rules
Marseille president Vincent Labrune has described newly-promoted Monaco as a "foreign club".
Last Updated: 28/06/13 10:33am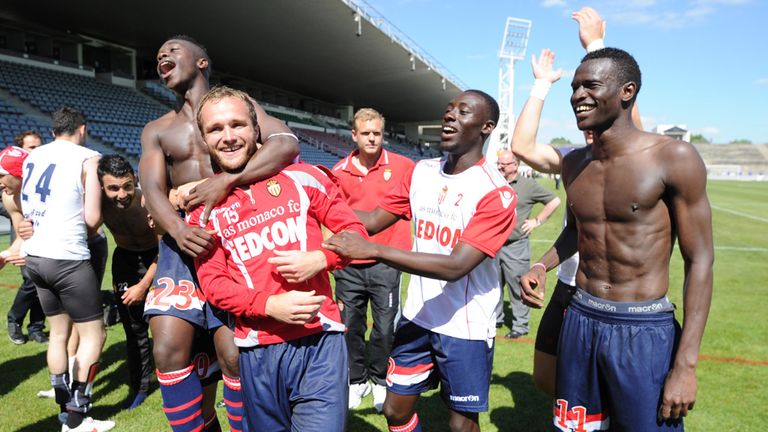 Monaco have this week launched legal action against the French football authorities following threats to refuse them admission to Ligue 1 in a simmering row over taxes.
While the advantages Monaco enjoy thanks to the Principality's tax haven status have long been a source of frustration to rival clubs in France, the issue has reached a head since the socialist French government has sought to impose a new top rate of income tax at 75%.
In March, the Ligue Professionelle de Football (LFP) voted to exclude Monaco unless the club agreed to move its head offices to France and become subject to its financial laws, but Monaco have refused and gone on the offensive.
With the argument likely to be settled in the courts, Labrune has fired fresh shots in an interview with L'Equipe.
Having declared himself satisfied with the club's second-placed finish behind big-spending Paris Saint-Germain in Ligue 1 this season, Labrune turned his attention to next year and said: "Next year, we will seek as usual to consolidate our position against increased competition with the arrival of a foreign club in Ligue 1."
Asked if his remark represented animosity towards Monaco, he added: "This is not a fight. Monaco is welcome to Ligue 1, but the LFP, our position is quite simple.
"I say yes to AS Monaco being in Ligue 1, but they must be in compliance with our legal and ethical rules as they have been defined.
"(Marseille) must try to consolidate our place on the podium without the means of the Russians at Monaco (owned by billionaire Dmitry Rybolovlev) or the Qataris of PSG and without being able to spend madly.
"We will try strengthening the team gradually year on year to qualify each season for the Champions League and to become competitive on the European stage."