Lorient sanction Jeremie Aliadiere for refusing to play in pre-season friendly
Lorient striker Jeremie Aliadiere has been sanctioned for refusing to play in Saturday's pre-season clash with Brest.
Last Updated: 22/07/13 9:28am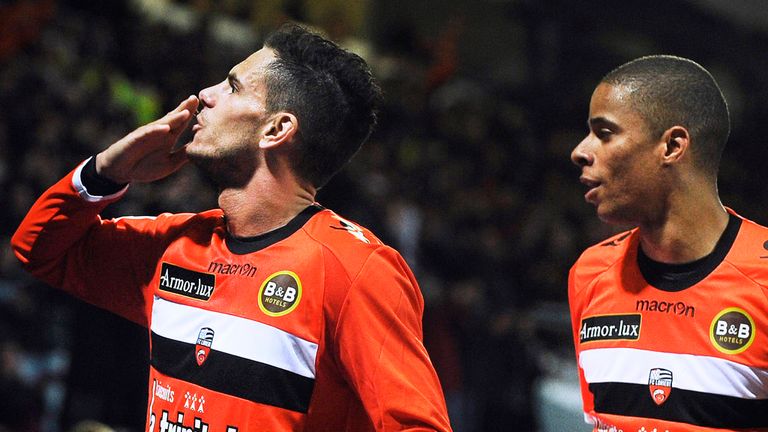 The 30-year-old, who scored 15 goals last term as the Breton club finished eighth in Ligue 1, has not yet featured in friendly action ahead of the new campaign amid a reported contract dispute.
Fery posted on Twitter: "I have sanctioned Aliadiere for refusing to play and clarified the contractual situation @FCLorientOff.
"I have spoken to Jeremie Aliadiere. All is clear. He assures me that he will give his all to @FCLorientOff. But he will be punished."
The player, who has two years remaining on his current deal, insisted earlier that his absence on Saturday had been due solely to fitness issues.
"I ask nothing fancy - just to have the same contract as last year," he told French newspaper L'Equipe.
"I never said I wanted to leave. I really do not understand.
"I will talk again with the club directors. Hopefully we will find a solution.
"There was no clash (with club directors). They told me they understand my position.
"I did not want to risk hurting myself and end up with a worse contract than last year with no possibility to leave."