Champions League: Zlatan Ibrahimovic admits PSG were not at their best on Tuesday
Zlatan Ibrahimovic was disappointed after PSG were held to a 1-1 draw by Anderlecht at the Parc des Princes on Tuesday.
By Kent Hedlundh
Last Updated: 06/11/13 5:41pm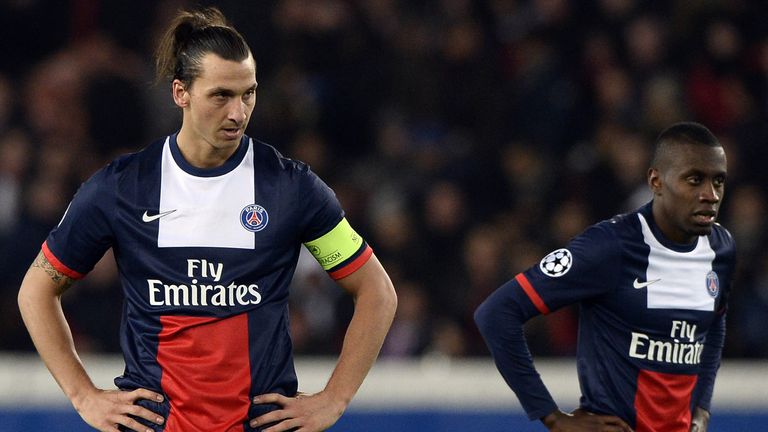 However, the 32-year-old is confident that his club will win Group C in the UEFA Champions League.
The French champions won 5-0 in Brussels on Matchday Three, but did not produce a similar display against the Belgian champions in the return fixture.
They had to settle for a draw after Ibrahimovic had equalised on 70 minutes soon after Demy De Zeeuw had opened the scoring for the visitors.
"We did not play as we usually do. We played below our normal level,"
Ibrahimovic told Sportbladet.
"But we got a point and that is better than zero points. We have got 10 points now and have two matches left.
"If we win our next match (at home to Olympiakos), we are through. I believe that some players relaxed after the first match and we were going to play at home, too.
"But it was not an easy match. Should we win against Olympiakos, we will win the group."
The striker admitted that PSG got a tough start in the match on Tuesday night.
"I don't want to spoil Anderlecht's happiness, but we didn't reach the level we should have," Ibrahimovic added to Viasat.
"They took the lead too, which made it difficult for us."