Transfer news: William Gallas had hoped to return to France over the summer
William Gallas had contact with Crystal Palace in the summer, had hoped to return to France, but ended up in Australia.
By Patrick Haond
Last Updated: 16/11/13 1:35pm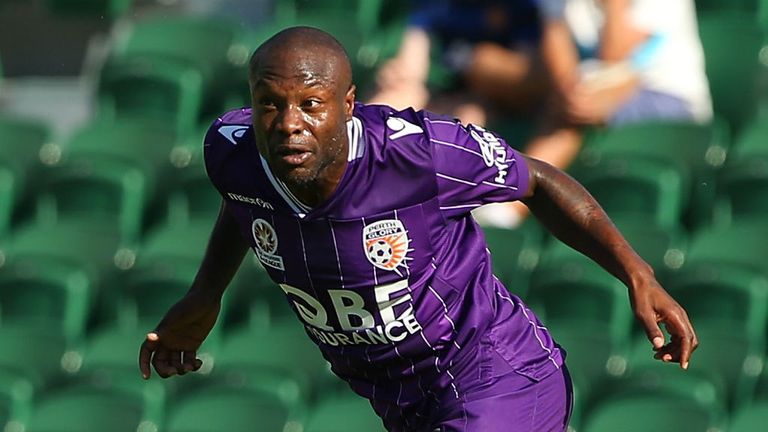 The veteran defender has linked up with A-League outfit Perth Glory on a short-term contract.
He is now 36 years of age, but believes he is still capable of doing a job at the top level.
Gallas was looking to put his experience to good use at a Ligue 1 outfit, with Marseille, Lyon and Nice all expressing an interest.
Palace were also keen on keeping the former Chelsea, Arsenal and Tottenham Hotspur centre-half in the Premier League, but no deal was agreed.
Gallas is now looking forward to taking on a new challenge and hopes to prove a point to those who chose to overlook him when he left White Hart Lane as a free agent.
He told L'Equipe: "Australia? It is a new experience in a league that is developing. I wanted to discover something new after 19 years in Europe.
"Crystal Palace? A lot of things were rumoured. I had a few contacts, but not as many as were rumoured. Anyway, it was the right time to start something new.
"I never thought about hanging up by boots. I felt I could do another year at the same level in a team where I wouldn't be under any pressure.
"If I stayed in Europe, I would have liked to join a club to be a substitute.
"For example at Marseille, I would have been happy to do that. I told their officials. I didn't want big wages. I would have been there to help the young players and play when needed. I would have loved to end my career at Marseille.
"Why didn't it happen? You will have to ask them. There was no money issue. I just wanted to take in a final year in France. You can't be scared of 36-year-old players.
"Did I talk with other Ligue 1 clubs? Two or three - Marseille, Lyon and Nice. But they didn't feel the same as me, so there is no problem.
"I'm in Australia for six months but I could stay longer. We will see how it goes. We will take stock of things on a sporting level. I haven't come here for a holiday."