French Ligue 1: Rolland Courbis is expected to replace Jean Fernandez at Montpellier
Former Montpellier boss Rolland Courbis is expected to return to the Ligue 1 club as their new coach on Monday.
Last Updated: 07/12/13 1:14pm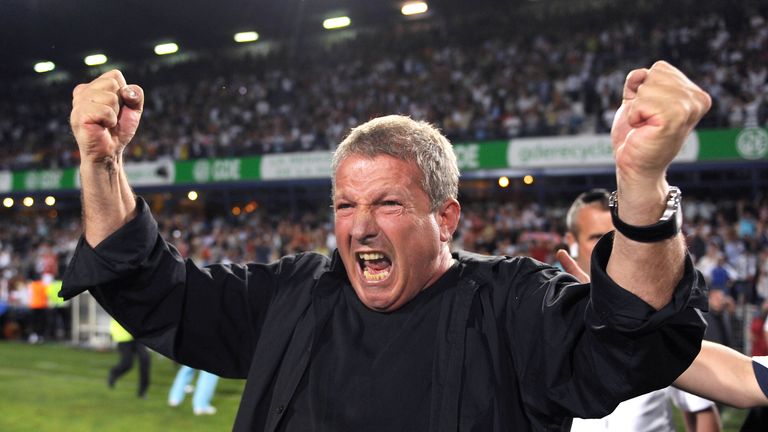 The well-travelled Courbis, who managed Montpellier between 2007 and 2009, has agreed to take over the post vacated by Jean Fernandez.
Fernandez resigned on Thursday morning with the club - who were French champions in 2012 - struggling in 17th place in the Ligue 1 standings after failing to win any of their last seven matches. The 59-year-old Fernandez replaced title-winning coach Rene Girard in the summer after he left to take over at Lille.
Courbis quickly emerged as the front-runner for the post and a statement on Montpellier's website on Saturday morning confirmed the 60-year-old had accepted an offer and is expected to rejoin the club on a two-and-a-half-year deal on Monday.
Assistant coach Pascal Baills will take charge of the first team for Sunday's trip to Toulouse.
Courbis most recently worked for Algerian club USM Alger in Algeria following brief stints as national coach of Niger and at Swiss club Sion. He has also worked in Russia, the United Arab Emirates and for Ajaccio.
He saved Montpellier from relegation to the French third division towards the end of the 2006-07 season but, after leading the club into Ligue 1, he had to make way for Girard in order to complete a two-year prison sentence for his role in a corruption scandal concerning former club Marseille.