Transfer News: Anthony Martial unlikely to rejoin Lyon on loan from Monaco
Jean-Michel Aulas says Lyon are unlikely to press ahead with their interest in re-signing Anthony Martial.
By Kent Hedlundh & Patrick Haond
Last Updated: 16/12/13 2:06pm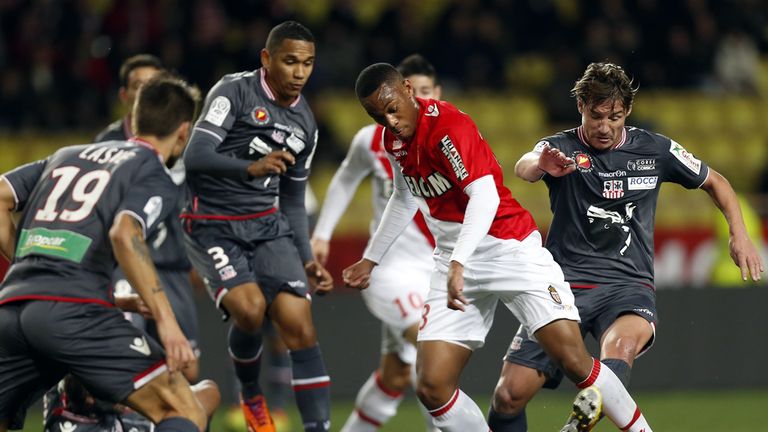 Martial joined Monaco last summer when Lyon decided to sell for just under £5million, which at the time caused major consternation to the club's fans.
Martial has since struggled to become a first-team regular under Claudio Ranieri and Lyon had looked at a possible loan.
However, Aulas says injury concerns over Radamel Falcao mean a deal to bring him back on loan is unlikely.
"I knew from another French club that Martial could have been loaned, but it happened before Falcao got injured," said Aulas.
"Then I called Monaco vice-chairman Vadim Vasyliev who told me if there would be any opportunity he would tell me, but so far coach Claudio Ranieri doesn't want to let him go.
"The case is at a dead end. I should have never talked about that."
Meanwhile, one Monaco midfielder who could be leaving is Dane Jakob Poulsen, who is interesting FC Midtjylland in his homeland.
The 30-year-old has struggled to get much playing time in Ligue 1 this season, but has 18 months left on his current deal.
"Everything depends on what Monaco will agree to do," Poulsen told BT.
"We are going to have a meeting with them in one week's time and will see what they think of the different options.
"This summer I said that I am only staying at Monaco because I get a good salary which is hard to get anywhere else."