Cristiano Ronaldo is not a Paris Saint-Germain target, says French club chief
Cristiano Ronaldo is not a target for Paris Saint-Germain, according to the French club's chairman Nasser al-Khelaifi.
By Patrick Haond
Last Updated: 03/01/14 4:39pm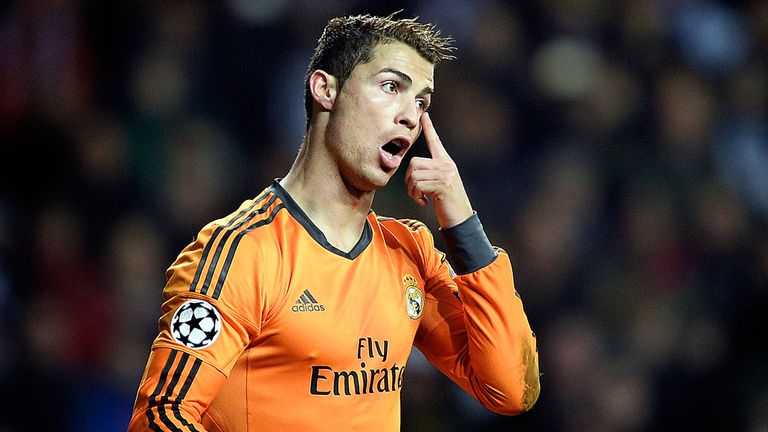 Speculation has linked the Portuguese superstar with a move from Real Madrid to the big-spending Ligue 1 leaders, who have brought in Zlatan Ibrahimovic, Edinson Cavani and Ezequiel Lavezzi amongst other big-name players in recent years.
Leonardo, who left his role as PSG sporting director last July, recently claimed that he had done "everything within the written laws" to try to lure the former Manchester United player to the French capital.
However, Al-Khelaifi has denied that his club, bankrolled by wealthy owners from Qatar, is set to bid for the 28-year-old's services.
He said: "All the players we are dreaming about are already at PSG. Ronaldo is a huge player we respect a lot. But he is under contract at Real Madrid, who I respect a lot too.
"The day I really want a Real player, believe me I will know to talk to (Real president) Florentino Perez. It is not the case so far."
Meanwhile, Perez echoed Al-Khelaifi's words and rebuffed suggestions that the Spanish giants were interested in PSG's 21-year-old Italian midfielder Marco Verratti.
He explained: "We are currently not in talks with PSG about any player. We are not in negotiation with PSG over Cristiano or Verratti. Our two clubs have a very good relationship."
One player keen to remain with PSG is midfielder Jeremy Menez, who has spent much of the season out of Laurent Blanc's side.
"My future? I will try to get my position in the team back, and work hard to achieve it," said the 26-year-old France international.
"There could have been difficult moments, but I believe it will change. Personally, I have never stated that I want to leave."