Premier League: Mamadou Sakho feeling settled at Liverpool
Mamadou Sakho hopes to spend many years at Liverpool and says he does not miss life at Paris St Germain 'at all'.
Last Updated: 10/01/14 12:58pm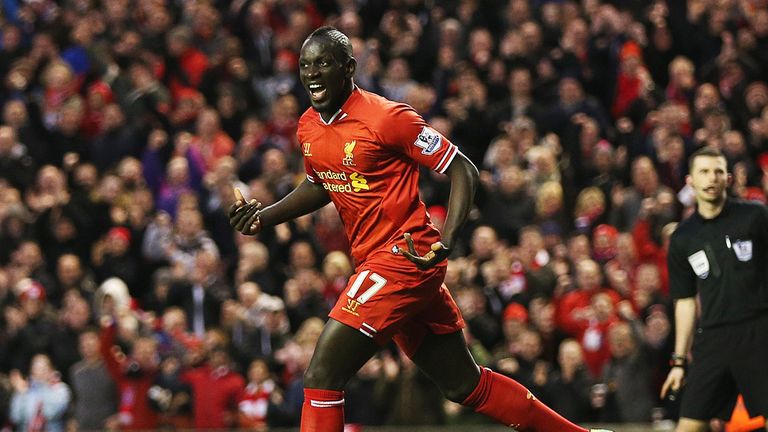 The French defender completed a deadline day move to Anfield last summer.
He had been linked with a switch to England for some time, with an ambitious project at PSG forcing him down the pecking order.
Liverpool were able to secure his signature and have helped to ease him into Premier League life.
Sakho admits it was never going to be easy for him to make such a big career change, but the versatile 23-year-old is convinced that he made the right choice in heading for Merseyside.
He told Gentside Sport: "At the moment I am very happy in Liverpool.
"I signed for four years and I will try to write my own piece of Liverpool history. I hope that in the coming years we will win many titles.
"Difficulties to adapt are normal - I have changed my team-mates, language, everything is a little trickier. But everything seemed logical and the move made sense.
"We have a group with four international central defenders so we take it in turns. Everyone has their playing time and the others don't impose on it. There is healthy competition."
Sakho was a boyhood PSG supporter and a product of their academy system, but the man who netted two goals in a World Cup play-off to send France to Brazil this summer insists he does not miss home on a sporting level.
He added: "Honestly, no. I do not miss it (PSG) at all. I am 100 per cent in Liverpool and am very happy here.
"I had the chance to wear the jersey of Paris St Germain and achieve my goals for 12 years.
"I had the chance to be part of a generation that fought to maintain standards. I don't want people to forget that there were really difficult times.
"We also managed to win a title that the fans had been waiting many years for. I took great pride in that but entered my English adventure with my eyes open."