Ligue 1: Monaco vice-president Vadim Vasilyev happy with Ditmar Berbatov move
Monaco vice-president Vadim Vasilyev has praised new loan signing Dimitar Berbatov's qualities.
By Patrick Haond
Last Updated: 07/02/14 7:13pm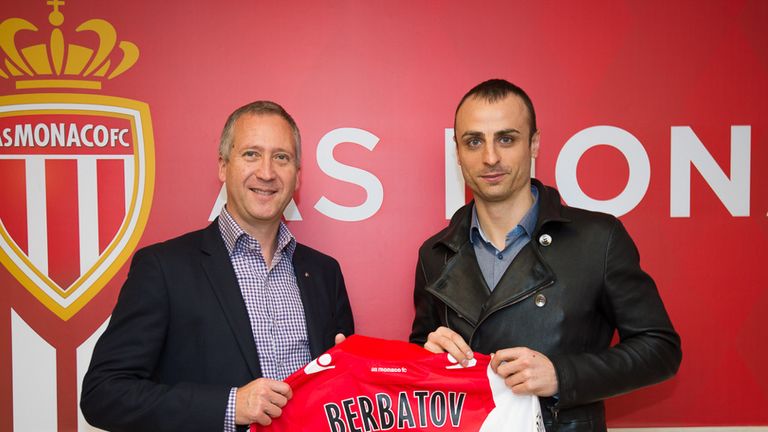 Vasilyev said that the 33-year-old's experience played a huge part in the deal, as he would be a good example to the younger players.
The Bulgarian, who has signed on a loan deal until the end of the season, spent eight years in England and this loan deals looks to have ended his time in the country.
The forward had made 19 appearances for the Cottagers this season, scoring just three goals - with his last for the club coming against West Ham on January 1 in a 2-1 victory.
Vasilyev told French radio station RMC: "He's not achieved his best season so far. He was not fine at Fulham.
"But last season he scored 15 goals in the Premier League. That means a lot. He is an experienced player and we need that.
"Our young forwards need a player with great experience and complementary qualities, it is very important. There was a financial aspect as to the deal, it was a free transfer."