Ligue 1: New head coach Claude Makelele is relishing the Bastia role
New Bastia coach Claude Makelele says the time was right for him to take his first steps into management.
Last Updated: 27/05/14 2:12pm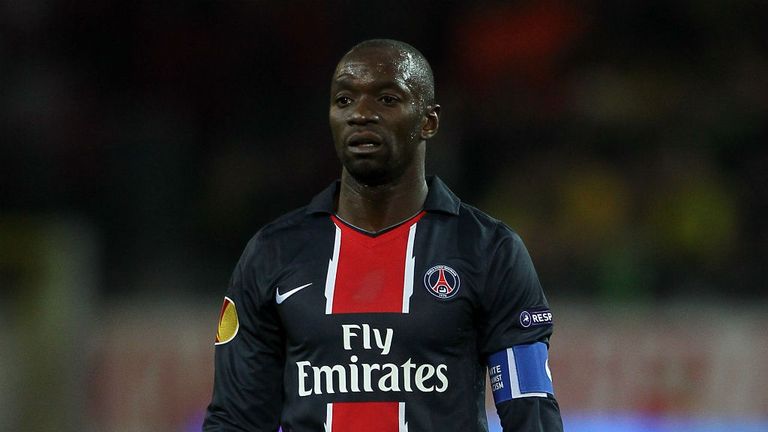 The former France midfielder was on Sunday handed a two-year contract as the Corsican outfit's new boss, replacing Frederic Hantz.
And he told L'Equipe: "I have had approaches from clubs for two years, but I was not ready. I didn't have that desire.
"Now I do. It was time.
"I want to apply my knowledge in service of a team and here is a club with a place in Ligue 1 and a story behind it.
"The foundations are very strong. There is enormous possibility at Sporting Club de Bastia.
"You need to launch yourself (in management). I think I have the abilities. The future will tell us."
Asked what drew him to Bastia, who finished a creditable 10th in Ligue 1 last season, Makelele saluted club president Pierre-Marie Geronimi.
"It was a personal choice after a meeting with the president," he said. "It happened very quickly. You have to have a feel for people, the sincerity they have.
"I saw that I was the first choice of the directors, that is what pleased me."
Makelele's playing career saw him represent the likes of Marseille, Real Madrid and Chelsea as well as winning 71 caps for Les Bleus.
He has since served as assistant coach at Paris St Germain under first Carlo Ancelotti and then Laurent Blanc, helping the capital club to back-to-back league titles.
But he insists his education stretches back further than that, all the way to his first coach when he began his senior career with Nantes.
"I started with (Jean-Claude) Suaudeau," he said. "That was the basis for everything that followed.
"(Rolland) Courbis (at Marseille) as well, Victor Fernandez in Spain (with Celta Vigo), (Vicente) Del Bosque (Real Madrid), (Jose) Mourinho (Chelsea).
"Ancelotti also taught me, as did Laurent Blanc. I hope that will serve me in the future."
The Corsican dialect will provide an additional challenge for Makelele, one he hopes to make progress with by the time the new season comes around.
"Give me a little time," he laughed. "In three months, maybe."