Lens snub Varane offers
Gervais Martel has indicated that Lens have turned down a bid from Man Utd for youngster Raphael Varane.
Last Updated: 21/06/11 10:09am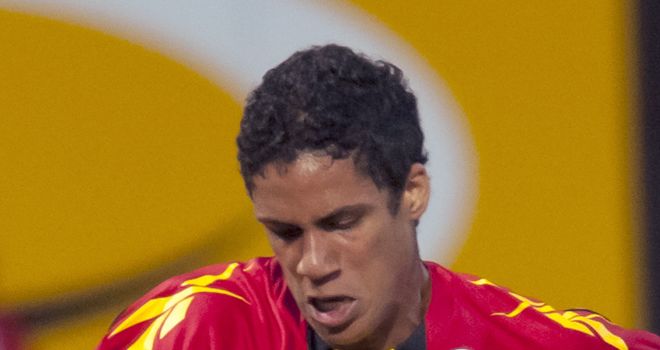 President Gervais Martel has indicated that Lens have turned down bids from Manchester United and Real Madrid for promising youngster Raphael Varane.
And the club chief says he would prefer to sell the centre-back to a Ligue 1 club than let him make an overseas move.
United recently launched a bid for Varane after tracking the 18-year-old for a number of months, while Real were also thought to have tabled an offer.
But Martel says those bids, which he claims topped €10million (£8.9m), have been rejected, with Lens' French rivals Paris St German looking increasingly likely to the snare the youngster.
"The asking price is around €10m," he told radio station RMC. "Certain big overseas clubs have offered more, but I quickly shut the door on them."
Revelation
Varane, who was a revelation in Ligue 1 last season, making 22 starts and scoring two goals, is thought to have attracted interest from across Europe.
Relegated Lens are expected to cash in on the France Under-21 international, with top French clubs reportedly queuing up for his signature.
Martel has confirmed PSG's interest in the youngster, but says his future is still undecided.
"Paris St Germain have made me an offer, probably the worst kept secret around," he added.
"A second club is also interested in him, but he isn't necessarily guaranteed first-team football there either.
"We are on the same wavelength as the player. It's all a question of timing. By the time he's graduated, I don't think we'll be too far from finding a solution."