Gillot slams Bordeaux attitude
Bordeaux boss Francis Gillot has warned that if his players do not start performing, they will leave.
By Patrick Haond
Last Updated: 03/09/11 10:58pm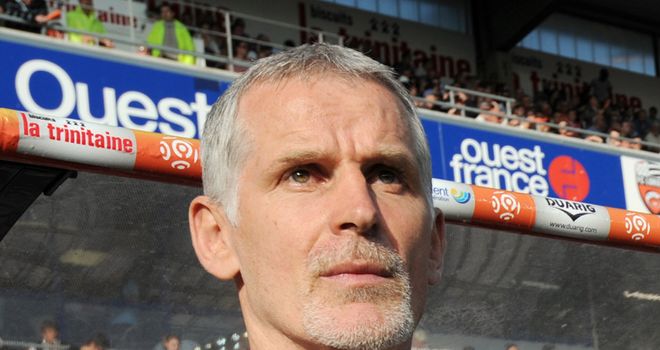 Bordeaux coach Francis Gillot has warned his side that if they do not start performing soon, they will leave.
The French outfit have just one win under their belt in Ligue 1 and crashed out of the League Cup following a 3-1 defeat to Saint-Etienne on Wednesday.
Gillot, who arrived at the club in the summer from Sochaux, said some of the players needed to change their attitude or leave the club.
Infuriated
"There is a comfortable state of mind at Bordeaux, and it has infuriated me," he told French newspaper L'Equipe.
"Rather than playing with ballet shoes they will have to wear stud boots.
"We can hardly find motivated players. On Wednesday only three or four players were equal to the situation.
"I am disappointed with some players and it is quite worrying. Nowadays, Bordeaux will fight to survive. We can't force ourselves, and being professional, it is unacceptable.
"We will change the state of mind. If we can't make the players change, we will make them leave."