Francis Gillot felt Bordeaux fully deserved 1-0 triumph over Marseille
Bordeaux coach Francis Gillot felt his team fully deserved their 1-0 triumph over Marseille.
Last Updated: 19/11/12 10:49am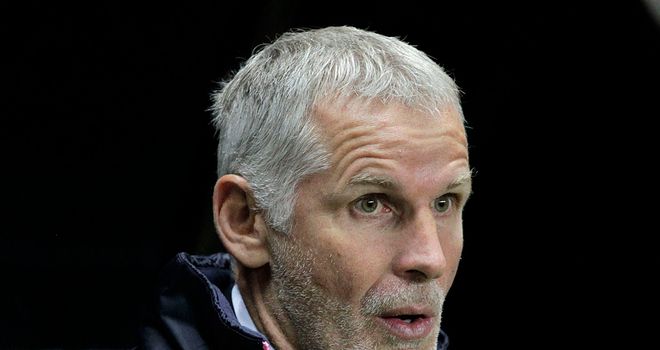 Yoann Gouffran scored the game's only goal seven minutes into the second half at the Stade Chaban Delmas to move Gillot's side up six places from eighth - one point behind leaders Lyon.
"This victory is good for everyone - the club, the people who work there, the fans...we always want to beat Marseille," Gillot said.
"I saw a team triumphant, who wanted to move forward. The players failed to do things as they should in the first period, but we were able to regroup half-time.
"The players really wanted to win this match. We felt that at half-time. And the second half of the match, I think we physically took over Marseille.
"I think the score was a fair reflection of the game."
Gillot was particularly thrilled with his team's lofty position given their busy schedule due to Europa League commitments.
"Even if it was only the 13th game, I'd rather be there (second) than 10th," he added. "We fight every day for it. We will not spit in the soup. We're happy to be there. It builds trust.
"Being second is almost unexpected because, with the Europa League, we have used a lot of energy."