Bordeaux attacking midfielder Jussie frozen out by club after wanting move
Bordeaux midfielder Jussie has been frozen out of the Ligue 1 club's plans after handing in a transfer request.
By Patrick Haond
Last Updated: 16/08/13 5:35pm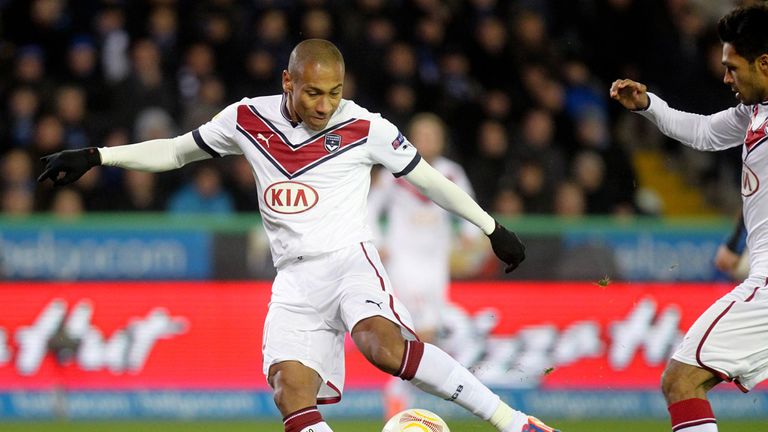 The 29-year old Brazilian was sent out on loan to UAE side Al-Wasl for a reported lack of commitment last season, with an exit from France now looking inevitable.
Jussie missed his side's opening day 2-0 defeat to Monaco having been omitted on the back of his desire to leave.
"I can understand. I met the coach early during the pre-season training period," he told L'Equipe.
"I told him that I was looking for a club, but I was at his disposal. If I had told him nothing maybe I would play.
"I am under contract with Les Girondins and I want to play. I have been prepared for that and I am ready.
"Indeed, I missed one training session the day of the match against Monaco for the players not called. I completely forgot about it but I paid the fine and apologised."
Bordeaux manager Francis Gillot also explained: "As he is looking for a new club, I will not put him in the group.
"If on September 3 he has not found any club, we will see."