Toulouse's Etienne Capoue reveals he is ready for Premier League challenge
Toulouse midfielder Etienne Capoue has revealed he is ready for a new test and would consider a move abroad.
By Alex Hinds
Last Updated: 22/03/13 5:15pm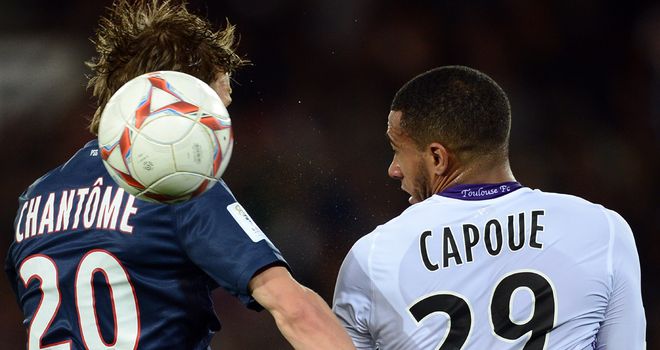 Capoue began his football career with Toulouse playing in their Under 18 team.
The French international has since become one of the top midfielders in Ligue 1 and is ready to prove himself elsewhere.
Multiple English teams are reportedly interested in Capoue, with Everton and QPR being the frontrunners.
And Capoue said: "At the end of the season, I will sit with my club and we will decide.
"I am 24 years old now and if there is an interesting opportunity abroad, I want to take that challenge.
"I think I am ready to handle it, I am the right age but ultimately Toulouse will have a big say.
"The interest from English teams is there, so let's wait and see at the end of the season."