Ligue 1: Olivier Sadran concerned for Toulouse's future amid falling attendances
Toulouse president Olivier Sadran has warned he is "very, very worried" about the club's future.
Last Updated: 29/05/13 2:42pm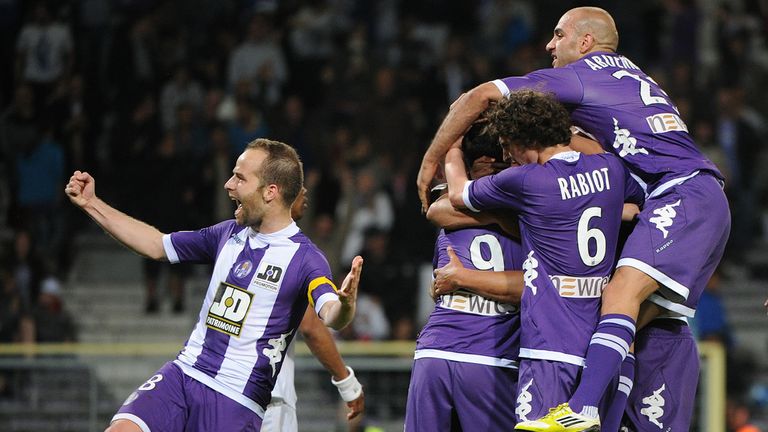 Financial problems have been seen across football and have affected much of the French league, with Sadran addressing the issue in grave tones in an interview with La Depeche du Midi.
"I am very, very worried," he said.
"I am warning everyone of the fact that without the support of businesses and spectators, one day or another the future of the club will be very difficult.
"People love TFC but we need them not to just sit outside a cafe and talk about us. The fall in attendances and sponsorships, which affects the majority of clubs, is massive and the cause of a slow and painful death."
Toulouse finished this season 10th in Ligue 1, just one point behind defending champions Montpellier after beating them 2-0 in Sunday's final game.
Sadran, who has run the club since 2001, dismissed criticism of a lack of ambition and pointed to what he clearly saw as the unrealistic aspirations of other clubs.
"If Le Mans want to be in the top 50 clubs in Europe, or Lens want to win the Champions League in five years, then I don't have the same ambition," he said.
"What I see is that Montpellier finished one point ahead of us and their budget is superior by 30 per cent."
Sadran was referring to Lens president Gervais Martel's infamous five-year plan unveiled in 2004, in which he targeted "two Champions League participations in the next five years".
Martel in fact made no mention of winning the competition.