Joey Barton warned he must 'calm down' in order to make most of Marseille spell
Joey Barton warned that he must 'calm down' if he is to avoid spending much of his time at Marseille in the stands.
By Patrick Haond
Last Updated: 17/10/12 12:47pm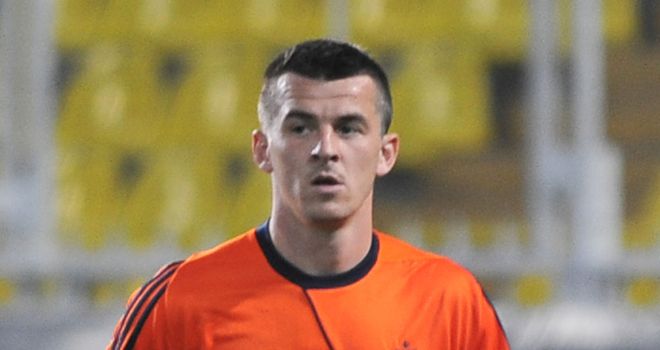 The experienced midfielder has linked up with Marseille on loan from Queens Park Rangers, having been informed that he no longer figures in Mark Hughes' plans at Loftus Road.
Barton has embraced the opportunity presented to him at Stade Velodrome, with few English footballers stepping out of their comfort zone and onto a foreign field.
He has, however, been making headlines in France following a typically full-blooded display in a friendly date with Ligue 2 side Istres on Tuesday.
Barton helped to lay on a goal for Loic Remy in a 1-1 draw, but has been advised by Istres coach Jose Pasqualetti that he needs to curb his combative instincts if he is to avoid seeing a stint at Marseille which has already been delayed by a 12-match ban suffer further disruptions.
"He is a fiery character and he can crack up," Pasqualetti told L'Equipe.
"He is going to have big trouble with referees.
"If he doesn't calm down, he will spend the whole of the season in the stands."
No fear
Marseille, though, have no intention of asking Barton to change his ways.
Club chairman Vincent Labrune said: "I have no fears about him.
"He is a very good player and you will see that he actually made fewer tackles than many people would have expected."
Barton has already figured in UEFA Europa League action for Marseille, but will be cleared to make his Ligue 1 bow on 17th November at Bordeaux.