Elie Baup laments his Marseille side's finishing after Europa League exit
Marseille boss Elie Baup lamented his side's finishing after they crashed out of the Europa League on Thursday night.
Last Updated: 23/11/12 11:44am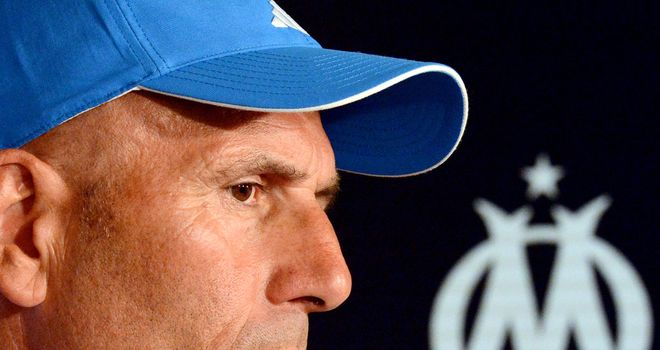 Fenerbahce defender Bekir Irtegun's athletic 40th-minute strike proved enough as the French side wasted a host of chances after the break at the Stade Velodrome.
"I'm really disappointed with the way this game went, especially during the second half," Baup told reporters.
"We had possession of the ball and opportunities but we have failed to score.
"I always said that Fenerbahce would be the strongest team in our group."
Despite failing to progress, Baup found reason for cheer after blooding young players in the competition while he was also able to ensure loan signing Joey Barton, who began the season with a 10-game domestic ban, was able to get match fitness.
Baup will now turn his focus to the Ligue 1 title race where OM sit fourth in the table and two points behind leaders Lyon.
"The Europa League at the start allowed us to make a good start to the season as well as test the young players who have proved their value. The future is interesting," he said.
"I regret that we are out of the competition but it has helped us in terms of our progress as a team.
"We will now return to the league with more time to recover at a time when points are important. We must fight with the top teams and stay close to the top."