Transfer news: Montpellier defender Henri Bedimo eyes summer move
Montpellier left-back Henri Bedimo insists he will make a decision regarding his future at the end of the season.
By Valer Gourizro
Last Updated: 11/04/13 5:28pm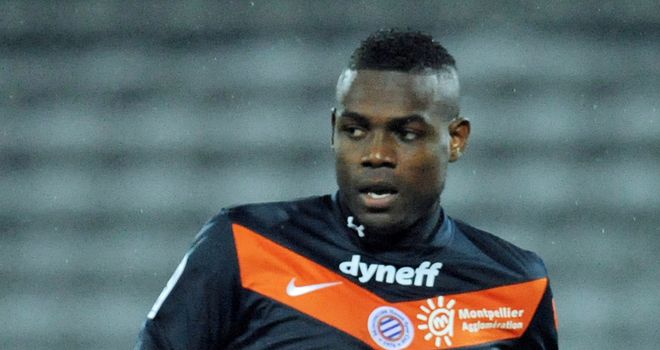 The £5million-rated Cameroon star has been linked with a number of Premier League clubs, including Newcastle and West Ham.
However, PSG, Lyon and Marseille are also reportedly keen on signing the player in the summer.
And Bedimo, who enjoyed playing in the UEFA Champions League group stage with his club, says he wants more of the same.
He said: "I have heard of the interest of clubs in the Premier League, but when you hear there is interest from a Champions League club in France then you have to think about it.
"Newcastle and West Ham are both good clubs in the best league in the world, but I will not decide my future until at the end of the season.
"I want to be playing in the Champions League as well."