Marseille's Steve Mandanda is pleased with his team's recent run of form
Steve Mandanda believes his - and his team's - recent run of form is the perfect answer to their critics.
Last Updated: 25/04/13 4:49pm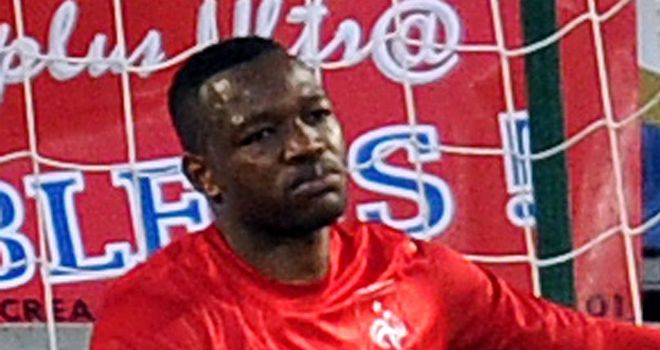 Mandanda has kept six successive clean sheets to help his side put together a seven-match unbeaten run in Ligue 1, leaving them second in the table behind rivals Paris St Germain.
Having had to contend with questions over his mental and physical condition earlier in the campaign, Mandanda feels he has been vindicated.
He told the club's official website: "The only response of any worth is the one we showed on the pitch, putting together a run of good performances.
"I am happy to have responded this way but it is simply the result of the work I did with Lolo (Spinosi, goalkeeping coach). We have always worked hard and now it is paying off.
"I was not at my best for a few weeks, that's true, but I did not deserve that criticism - especially in that way.
"People talked about my weight, my mental state, anything, but I can say clearly: I have the same weight, the same mind, I train the same, all that has changed is I have been more successful."
Despite their miserly run in defence, Marseille have won only three of those last six games - each by a single goal - and trail PSG by nine points.
But Mandanda said: "At this point in the season, it is not about your style of play but your effectiveness.
"I can understand that the public are not taking great pleasure in watching us play but the most important thing for us is to finish in the top three."