QPR boss Harry Redknapp admits Joey Barton may stay with Marseille
QPR boss Harry Redknapp admits it may be difficult to entice Joey Barton back when his loan spell at Marseille ends.
Last Updated: 26/04/13 9:32pm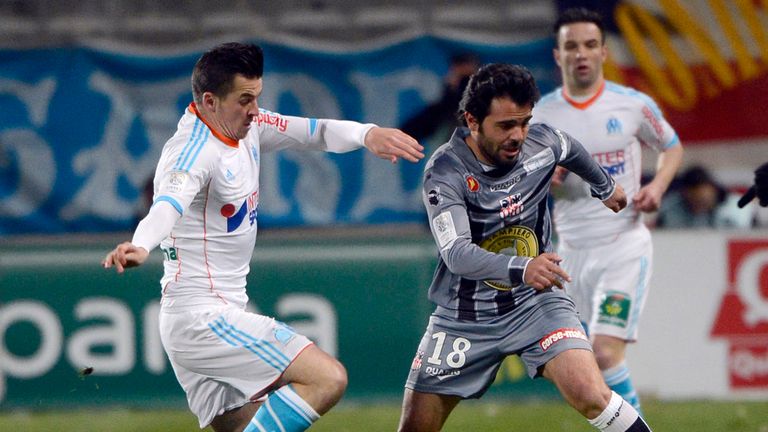 The midfielder is on a season-long spell with the Ligue 1 side and claimed earlier this month a deal was already in place for him to stay on.
Neither club has confirmed that, but Sky sources understand Marseille are interested in a permanent deal.
Redknapp said: "Joey has done well, he's been excellent at Marseille. He's had a great season for them.
"He's been good. I've seen Marseille play this year and he's done ever so well for them. If you saw where Joey lived in Marseille, I think it would be very difficult to get him back.
"You watch Marseille and see the mountains in the background and you drive through the town and see all the boats.
"Joey has a nice lifestyle there. I'd be surprised really if he wanted to come back.
"I'm not saying I don't want Joey back. He belongs to the club. If he has to come back, he has to come back.
"He's a good player and played very well in France. He's had an excellent season. I get the feeling Joey wants to stay there.
"If it doesn't work out then he has to come back, he'll be a good player here. He can play, he's a good footballer. If there's no deal there, he'll come back."