Ligue 1 and Ligue 2 clubs to strike against French government's super tax
Top French football clubs are to stage a strike in protest at the French government's super tax on players' salaries.
Last Updated: 24/10/13 5:11pm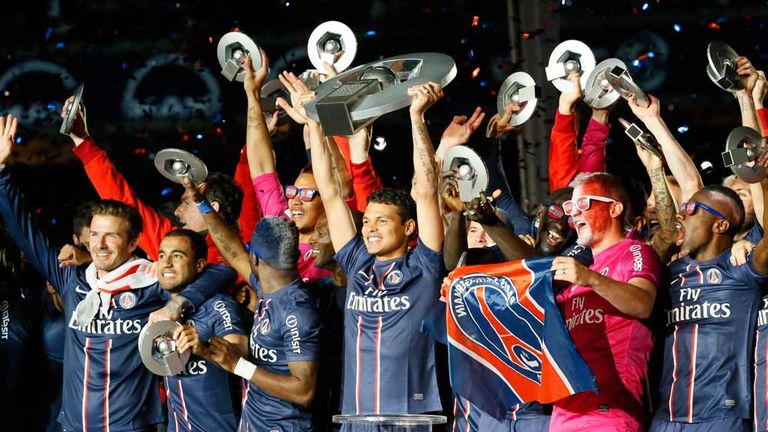 The strike will affect the round of Ligue 1 and 2 matches which are due to be played from November 29 to December 2.
The action was unanimously agreed at an extraordinary general meeting of the clubs to decide the next steps in their campaign against the government's plan to implement a 75 per cent tax law for those who earn more than one million euros per year.
Companies, rather than individuals, will be liable to pay the 75 per cent tax rate for the part of employees' annual salaries that exceeds one million euros under the proposal and the clubs are worried that it will dissuade players from moving to France.
"There will be a weekend without a game at the end of the month (of November). It is the survival of French football that is at stake," said Jean-Pierre Louvel, who is president of the French professional clubs' union (UCPF).
Ligue 1 leaders Paris St Germain are scheduled to host Lyon on Sunday December 1, while Monaco are due to face Rennes and Marseille have a home fixture against Montpellier that weekend.