Ligue One: Marseille caretaker boss Jose Anigo target of abuse
Marseille caretaker boss Jose Anigo cancelled his duties on Friday after an incident at the club's training ground.
Last Updated: 24/01/14 5:45pm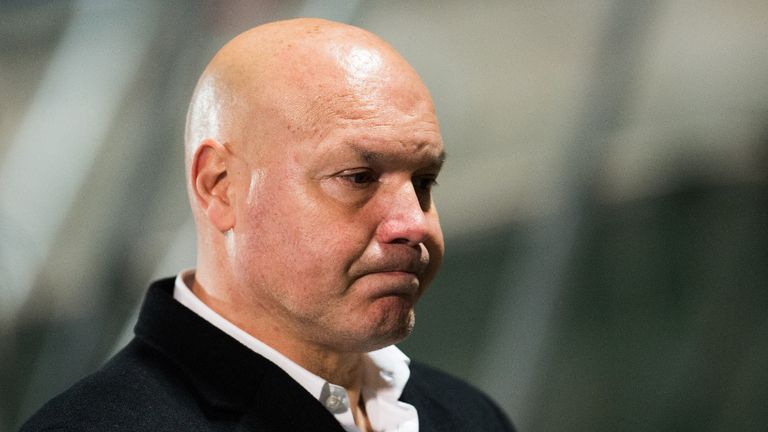 The tags 'Why Adri and not Jose?' and 'Anigo Mafia' were on the wall outside the Robert Louis-Dreyfus training base when staff arrived on Friday.
Anigo's 29-year-old Adrien was shot dead in Marseille last September, in what was suspected to be a gangland killing.
The 52-year-old caretaker boss, who moved from his role as sporting director to take temporary charge of the first team in December, was said by Marseille be to "bruised and shocked" by the incident.
Marseille said in a statement: "Jose Anigo knows his obligations and the rules which come with being coach of Marseille. He accepts them while the debate centres on the sporting aspect of his mission.
"On the other hand, Jose Anigo has suffered odious suggestions on a wall of the Robert Louis-Dreyfus centre this Friday morning. It's not the sporting personality who is attacked, but the man.
"The father of the family is bruised and shocked by the violence of the words.
"As a consequence, being profoundly affected and for the reasons that everyone will understand, Jose Anigo is not in a state to present himself at a press conference this afternoon."
Anigo is determined that those responsible should be brought to justice.
A further statement from the club said: "Following the events of the beginning of the day .... Jose Anigo is going to take the steps necessary to secure the identification of the writers of these ignoble tags."