Jose Anigo plays down Marcelo Bielsa's presence at Marseille game
Marseille interim manager Jose Anigo has played down the presence of Marcelo Bielsa at his side's game on Friday.
By Patrick Haond
Last Updated: 12/04/14 1:07pm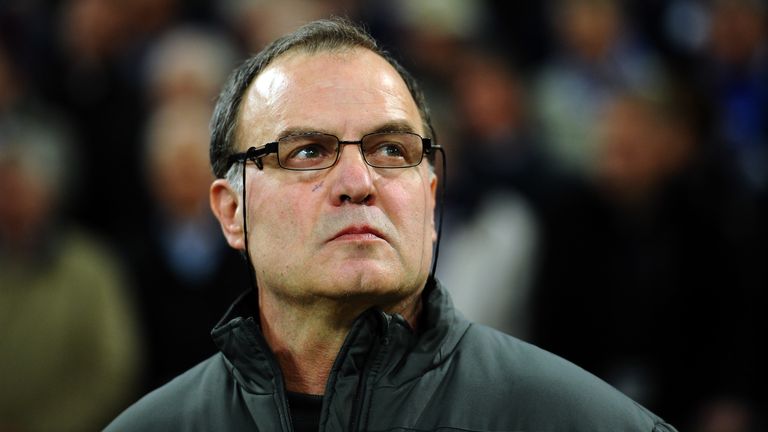 The former Chile and Athletic Bilbao coach was at Stade de la Mosson to watch OM defeat Montpellier 3-2 to earn three points away from home in Ligue 1.
Bielsa will be in Marseille for about 10 days and is expected to be named as the club's new coach for next season.
Anigo replaced Elie Baup as the French giants' manager back in December and will return to his role as their sporting director once a permanent coach is appointed.
The 52-year-old Frenchman is pleased to have Bielsa watch his team continue their push for a top-four finish in the league.
"I am not disturbed to know that he was in the stands," he told beIN Sport after the match on Friday.
"I go on with my work. There are five matches remaining and we will try to finish the best we can.
"I don't expect anything. I am happy with what we showed in the game tonight. I go on working, the rest is not important.
"Now we don't have any more precise objectives this term, we just want to have fun and suffer together."