Yann M'Vila and Chris Mavinga could be suspended by Rennes for breaking a curfew
Rennes are threatening to ban Yann Mvila and Chris Mavinga for the rest of the season after they pair broke a curfew.
Last Updated: 24/10/12 4:17pm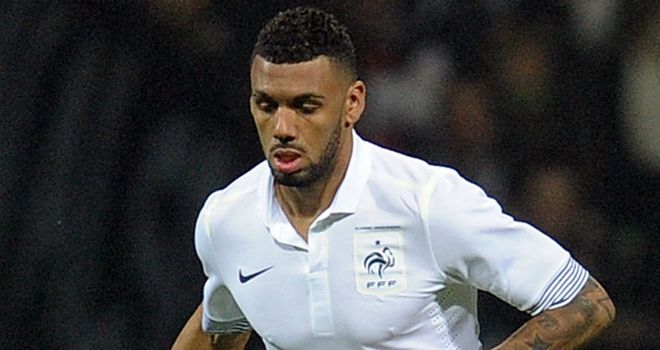 Officials at the French club are furious that the players left the Under 21 squad's training base in Le Havre to visit a nightclub in Paris between two recent international games without permission.
Having condemned the players to the reserve side last weekend, coach Frederic Antonetti says they are likely to remain out of the first-team picture for the foreseeable future.
"There's no limit on how long, quite honestly, it could go on until May 30," said Antonetti. "I haven't really taken it in yet, it's going to take some time. I'm the one who's most hurt by this, I had faith in the players."
The French Football Federation have opened proceedings against the pair for bringing the game into disrepute, but their club coach said his decision to haul them out of his senior squad was "for them and for the club" as there were "certain things they couldn't get away with".
"I don't know whether they'll understand that," Antonetti added. "And frankly I have my doubts."
Midfielder M'Vila was part of the France squad for Euro 2012, and was linked with moves to Arsenal and Spurs last summer.
Mavinga moved to Rennes in July 2011 after an unsuccessful spell with Liverpool.