Ligue 1: Jordan Ayew pledges to do his utmost to keep Sochaux in the division
Jordan Ayew is determined to help keep Sochaux in Ligue 1 but has warned: "I am not Superman".
Last Updated: 07/01/14 11:07am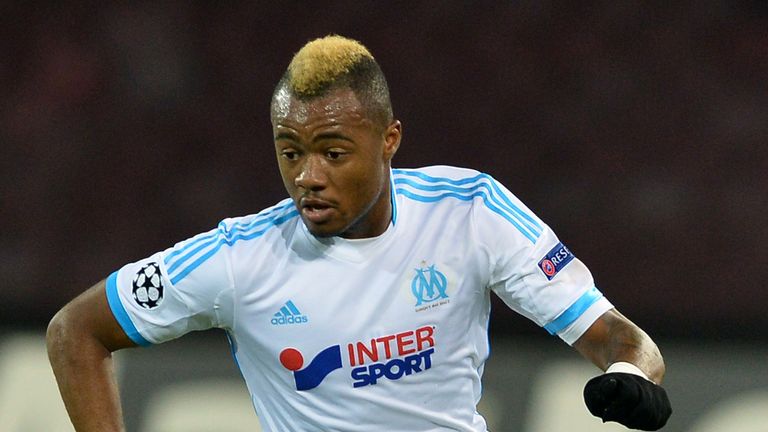 The Ghana forward moved on loan on Monday from Marseille to the club who languish 19th in Ligue 1 after just two wins from their 19 games to date.
Ayew joined elder brother Andre as an important part of OM's team last season, scoring 10 goals in all competitions despite playing in a variety of positions. He has scored just twice this season, though, and started only seven league games.
While that lack of recent match action drove the temporary move, he is enthusiastic about the chance to make an impact.
"I am 22, it's the time for me to play regularly," he told L'Equipe.
"I am not Superman but I will try to bring my qualities to help the club. We will try to stay up.
"I am versatile, it does not bother me to play on the flanks. Wherever I play I will give my all.
"I know Sochaux have been struggling but it's a new year so we will see. The bit of experience I have from Marseille, I will try to use that to help my team-mates."
Both of Sochaux's victories this season have come since Herve Renard's appointment as coach and Ayew admitted the former Zambia boss was a key factor in his decision.
"That I am here is thanks to coach Herve Renard, who did everything to make it happen," he said.
"I had other opportunities but I preferred Sochaux, I think it's a good challenge for me and I wanted to stay in France."