Transfer news: Lille forward Salomon Kalou keen on return to England
Lille forward Salomon Kalou admits he would welcome the opportunity to take in a second spell in English football.
Last Updated: 08/06/13 5:32pm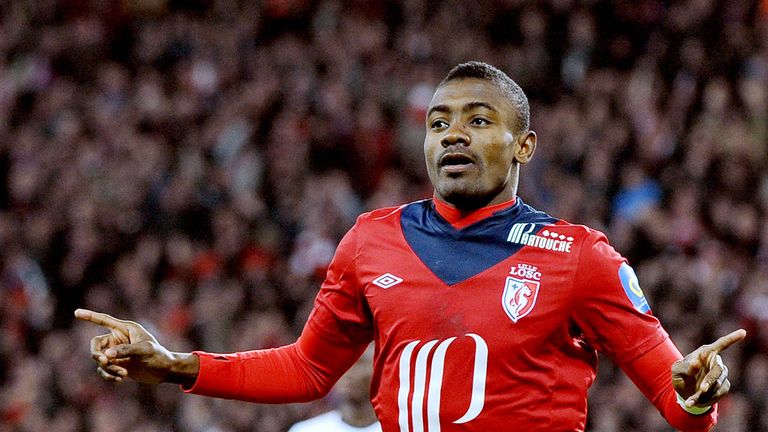 The Ivory Coast international spent six years at Chelsea before leaving for France as a free agent in the summer of 2012.
Kalou enjoyed a productive debut campaign in France, but concedes that Ligue 1 cannot match the Premier League for passion and entertainment.
He insists that he is enjoying his time at Lille, but has refused to rule out returning to England at some stage in the near future if an enticing offer is put to him.
Kalou said in the Evening Standard: "Playing in the Premier League was amazing and I want to have that feeling again.
"It is still the best league in the world. The supporters there are so passionate and know everything about the game. You see fans making fun of their opponents and singing songs and in other places you don't have that. It gives England an extra edge."
Stability
Kalou has also had his say on the return of Jose Mourinho to Stamford Bridge, with the Portuguese tactician having taken him to Chelsea in 2006.
He added: "Jose is still the right man for that club. He brings stability wherever he goes and Chelsea need that more than anything.
"You have the players and experience to win trophies but you need someone who can direct everything and, when he is there, everyone will listen.
"He is a leader. He brought the stability they needed when they won their first trophies with him in 2004.
"He is a winner and will bring that back to the club again. The club have won every trophy but you need that stability to bring through a new generation of winning trophies."