Transfer news: Yaya Sanogo says he is 'impressed' with Arsenal
Auxerre striker Yaya Sanogo says that he is 'impressed' with Arsenal ahead of his proposed move to the club.
By Patrick Haond
Last Updated: 18/06/13 3:52pm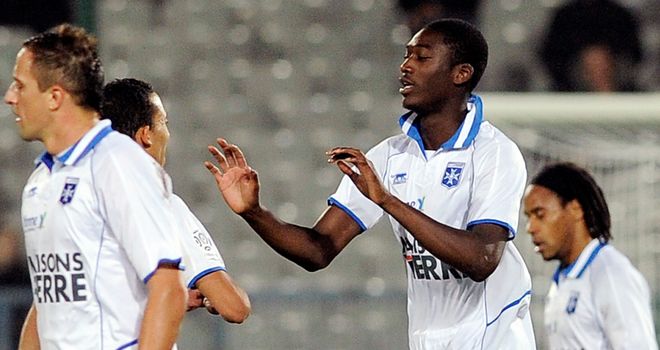 The 20-year-old is expected to join Arsene Wenger's side in July when the transfer window opens.
It has been quite a few years for the former French youth international who suffered a major leg injury in 2010 and was unsure if he would continue playing.
Speaking to France Football he said: "I wanted to stop. I told myself it was useless to go on and to imperil my health.
"I could not run any longer. I had too much pain, the doctors didn't know what to do. But, one day I went for a jog and step by step I made my way back."
French Ligue 1 side Lille were also linked with Sanogo and he says that it was a straight fight between them and Arsenal for his signature.
Sanogo added: "I told my agent the choice would be made between these two clubs. Lille's coach Rudi Garcia called me all the time. I hesitated a lot.
"Gilles Grimandi [Arsenal scout] came to see me from time to time at Auxerre too. One day he called me for a meeting in a Paris hotel and Arsene Wenger was there. I was very impressed."
And it was during that meeting that Sanogo made his decision to join the north London club.
"Wenger told me I would get opportunities and reassured me about my injury. He told me he had followed me for years. That meeting was very important and today I am an Arsenal player," said Sanogo.
"It will be an amazing adventure. I am just eager to start in one of the best leagues in the world. It is a dream that has come true."