Transfer news: Pierre-Emerick Aubameyang happy with Borussia Dortmund move
Pierre-Emerick Aubameyang is convinced he has made the right decision in linking up with Borussia Dortmund.
By Patrick Haond
Last Updated: 09/07/13 12:40pm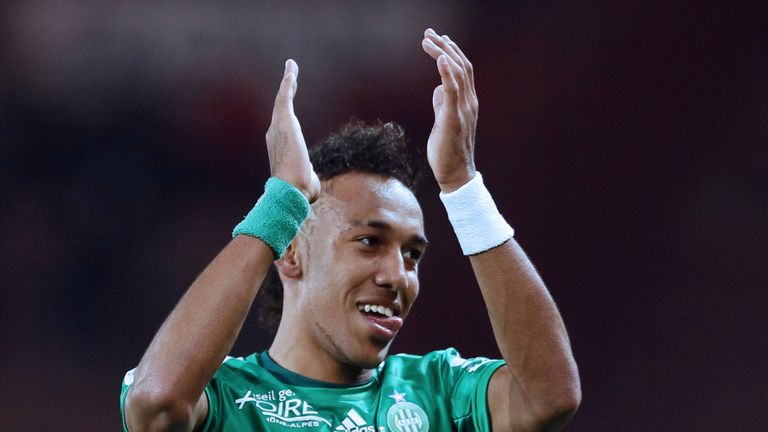 The 24-year-old striker was targeted by a number of sides this summer, but opted to leave French football at St Etienne for 2013 UEFA Champions League finalists Dortmund.
The Gabon international has penned a five-year contract in Germany and believes he has joined one of the 'greatest clubs in Europe'.
Aubameyang told L'Equipe: "I was stunned with the welcome I received during a friendly on Saturday. There were 50,000 fans there, it was crazy.
"It was important for me to choose the right sporting project. I have dreams and I want to make them reality.
"It seemed obvious to come here. The game they play here is perfect for me and I couldn't dream of anything better.
"I have always wanted to play for one of the greatest clubs in Europe. Here I am.
"At St Etienne I improved a lot. I have experienced two-and-a-half amazing seasons with the coach, fans and players. I will never forget my time there."