Monaco urge Europe's top leagues to follow Premier League and close transfer window earlier
By Bryan Swanson, Chief News Reporter in Monaco
Last Updated: 13/10/17 10:13am
Monaco are urging Europe's top leagues to follow the Premier League and close the summer transfer window before the start of the season.
The majority of Premier League clubs have agreed to a shorter summer window in an attempt to ensure squad stability, but other European clubs will be able to buy and sell players until the end of next August.
Monaco came "really close" to selling Thomas Lemar to Arsenal in a deal worth more than £90m on Deadline Day, but the move was not completed in time and vice-president Vadim Vasilyev has highlighted it as just one example of clubs being put under undue stress.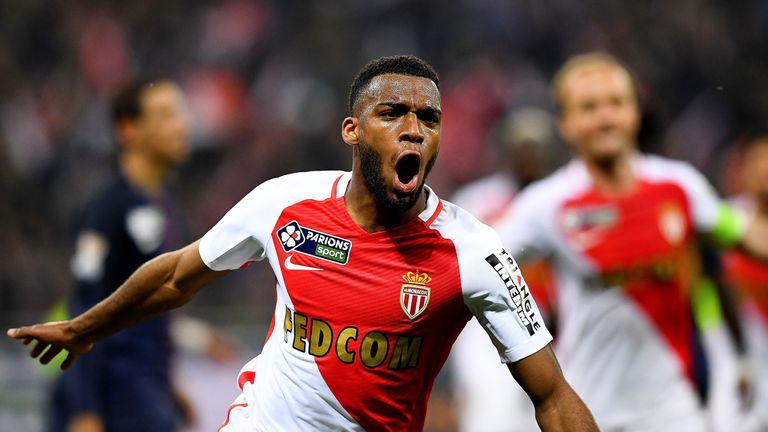 In a wide-ranging interview at the Stade Louis II stadium, he told Sky Sports News: "The best thing would be for FIFA to take the initiative and limit the transfer period for all European clubs, let's say until July 31.
"It's too stressful for the clubs [at the moment]. We've seen many examples; Lemar, [Kylian] Mbappe, [Philippe] Coutinho, [Ousmane] Dembele. I think it's not fair to allow changes to be more once the season starts.
It's fine before the season starts but, once it's ongoing, you cannot compromise the team and the squad."
"Selling club"
Mbappe, Benjamin Mendy, Tiemoue Bakayoko and Bernardo Silva were Monaco's most lucrative departures in the summer transfer window.
"In order to be successful we have to be a selling club," Vasilyev said. "Our revenues do not allow us to be successful unless we are active in the transfer market. We want to be successful but there are limitations.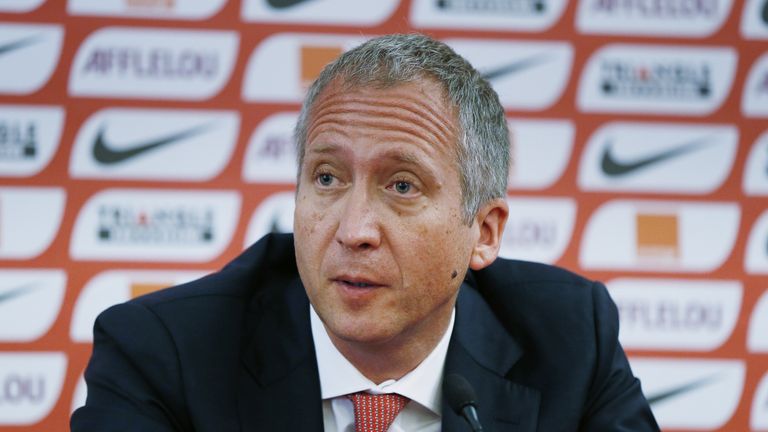 We have limited sources of income. In terms of ticketing, in one domestic season [at home] we make the same as Arsenal makes in one game. We have limited access to sponsors and that means we have to be different and we are different in the way we function.
"The main element is the transfer element and this is what allows us to be successful. It's not transfers for the sake of making money; it's being active in the transfer market for the sake of being successful."
Mbappe's PSG transfer
Monaco sold Mbappe to Paris Saint-Germain on an initial season-long loan deal with an obligation to buy, understood to be worth €180m (£160m).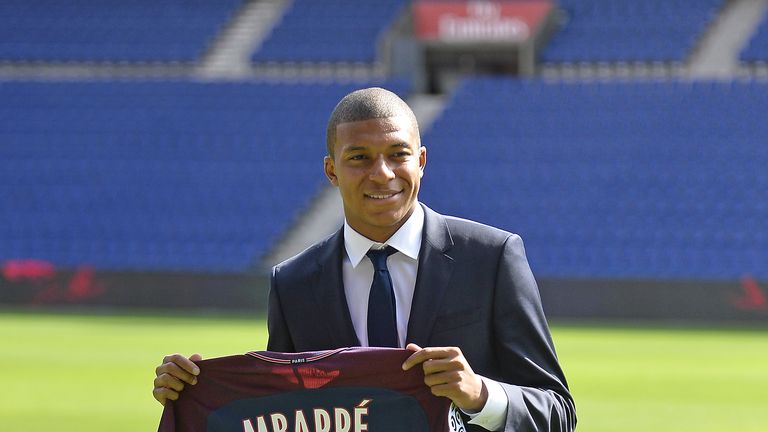 Vasilyev did not reveal specific financial arrangements but confirmed Mbappe's move will become permanent next summer.
He added: "Kylian made a decision to join Paris. That was not what we wanted in the beginning, it was not my idea, but I had to accept that because I respect him a lot as a player and as a person."
Financial Fair Play
UEFA is investigating PSG over their summer transfer activity and whether they broke Financial Fair Play rules, which the club deny.
"I want to ensure that PSG gets fair treatment from UEFA," Monaco's chief executive said. "As long as it's fair, we will follow UEFA's decision. For a football fan, it's great what Paris or Manchester City did in the market this year. As a competitor, that's tough. You cannot deny them the right to be ambitious, as long as they follow the rules set by UEFA.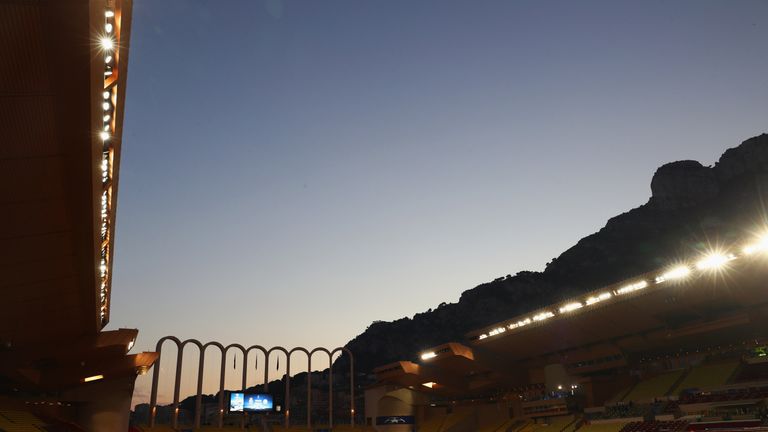 "The other thing is, maybe we have to revise the rules. Life does not stand still and the financial rules do not take into account the whole complexity of situations. You cannot deny the right for investors to do the best for their teams, as long as they stay within the rules."
European money
Vasilyev wants more French clubs to be granted automatic qualification to the Champions League group stages and has called on UEFA to revise its distribution of the competition's revenue to make some clubs more competitive.
"For us winning and competing to win the Champions League is too much," he said. "It's very difficult but we have proven to be a successful European team and we can compete on a very good level. I don't think in the long-term we can compete with Manchester United, or [Manchester] City, or Chelsea, or Barcelona, or Real [Madrid] but we can [still] do well."
Monaco's vice-president would also like UEFA to consider a change to the Europa League.
"I strongly believe it should eventually become a separate competition," added Vasilyev. "Not one where clubs go down from Champions League and start again. It has to become a real competition on its own. The bigger clubs should help in this transition period."