Eric Abidal says he was not offered new deal by Barcelona because it was too risky
Eric Abidal has revealed he was not offered a new contract by Barcelona because the club considered it to be too risky.
Last Updated: 09/06/13 12:53pm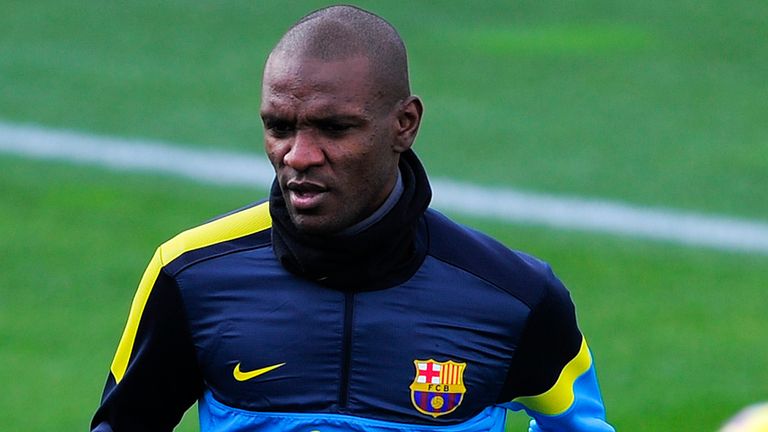 The 33-year-old Frenchman was released by the Catalan club at the end of the season just weeks after he made his comeback from a liver transplant.
Abidal spent a year on the sidelines as he recovered from the transplant last April, having previously had surgery to remove a tumour in March 2011.
The former France international claims it was worries over his health that scuppered his hopes of getting a new deal at Barca, but he is nevertheless determined to continue his career for another two years.
"They considered it a risk that something could happen to me and did not want the responsibility," Abidal said in an interview with El Mundo.
"But I will continue playing while my doctors give me permission. I think it is the right time to leave, I will try to reach 35 before I retire."
Abidal also insists he holds no grudges despite his reluctance to leave the Nou Camp.
"I wanted to continue (at Barca) and this is not what I expected, but I leave with good memories. Barcelona have been my second family," he said.
"It was hard and the decision was taken by many people, not just the coach.
"I'm not made of glass, though. When I made my comeback after undergoing surgery, that was the hardest game for me."