Monaco's Ricardo Carvalho looks to extend career after quiet Real Madrid exit
Ricardo Carvalho is looking to extend his playing career beyond his new one-year contract with Monaco.
By Patrick Haond
Last Updated: 16/07/13 11:32am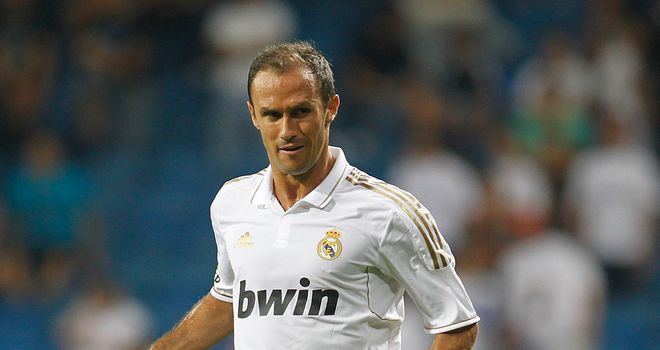 The former Chelsea defender joined the big-spending French club after finishing a three-year contract at Real Madrid.
The 35-year-old spent much of his final season at the Spanish giants on the side-lines, but seems invigorated by the prospect of playing in Ligue 1 for Monaco, promoted after winning the French second division.
"Will it be my last season? I don't think so even if I only signed for one season with one addition year in option," said Carvalho.
"I am not done, otherwise I would have accepted offers from clubs from Gulf or Dubai, where there is no pressure."
The Portuguese player was told he was surplus to requirements at the Bernabeu by then-manager Jose Mourinho at the start of the last campaign, but he does not regret that he stayed until the end of his deal there.
"I was fit last season, but I was on the bench," he added. "I had opportunities to leave but I thought I could play and help the team.
"Did I regret to have stayed? It was my decision. I stayed for several reasons, notably for my family and above all I was convinced I would play more often."