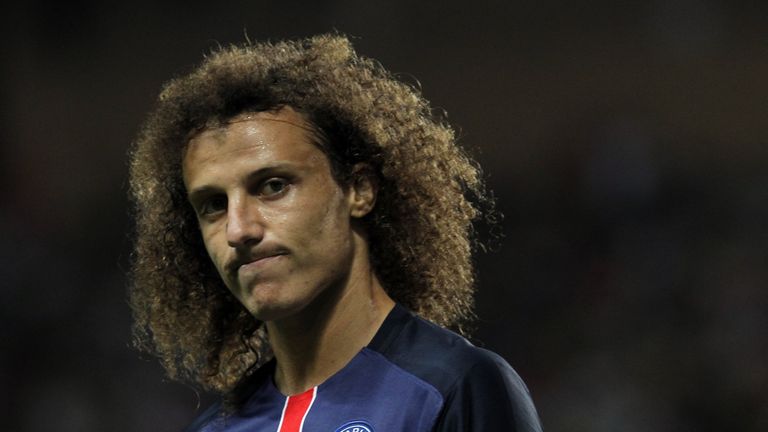 Paris Saint-Germain defender David Luiz has returned to the French capital after international duty with Brazil.
The former Chelsea centre-back had spoken about his concerns over going back to Paris, where 129 people were killed in a series of terrorist attacks on Friday night.
But Luiz has returned to France because he is suspended for Brazil's game against Peru on Tuesday night following his sending-off in the 1-1 draw with Argentina at the weekend.
And on Twitter, he wrote: "[The people] who like to talk nonsense about nothing, will know I returned by order of the Club. And that is respectfully accepted.
"I would willingly stay with the group until the end, but sometimes we have to have common sense and understand their situations and moments! God bless you guys." 
PSG are not due to play at home until the game against Troyes on November 28 - they play at Lorient on Saturday and have a Champions League tie at Malmo in between those two Ligue 1 fixtures.
However, their women's side will play in the city on Wednesday night, when Orebro visit the Charlety Stadium in the Women's Champions League.
Edinson Cavani is also understood to have expressed concerns about returning to Paris.
The striker is reported to have told his Uruguay team-mate Alvaro Gonzalez of his reluctance to go back.
Gonzalez said: "This is horrible, for football and for the city.They spoke of the fact that David Luiz would not return to Paris and Edinson said he would rather not have to go either."