Ligue 1: PSG midfielder Nene is a transfer target for Santos
Santos have confirmed their interest in signing Paris Saint Germain midfielder Nene.
By Paulo Freitas
Last Updated: 05/11/12 4:24pm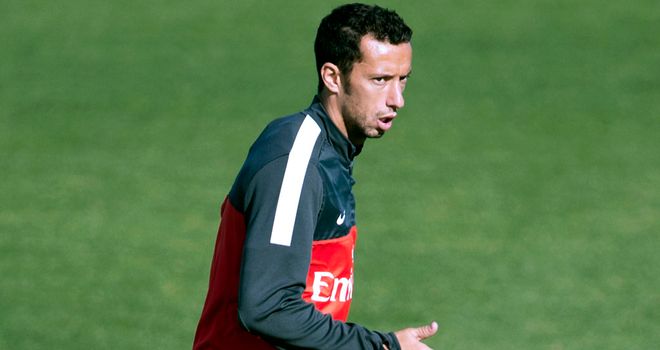 The Brazilian will be out of contract next summer and so PSG could look to sell in the January transfer window.
Santos have been discussing Nene as an option but they claim they have yet to make any approaches.
"We talked some time ago and we meet weekly, sometimes even more than once a week, to discuss new names and to finalise some ongoing situations regarding players we talked about," Santos director of football Nei Pandoldo told Estado ESPN.
"Nene is one of those players. He is a possibility but it is still too early. Nene is under contract. For now, we are just sounding out."