Cristiano Ronaldo says he is happy to stay at Real Madrid
Cristiano Ronaldo claims he is not thinking about leaving Real Madrid and is happy at the Spanish giants.
By Lucas Brown
Last Updated: 06/11/12 6:40am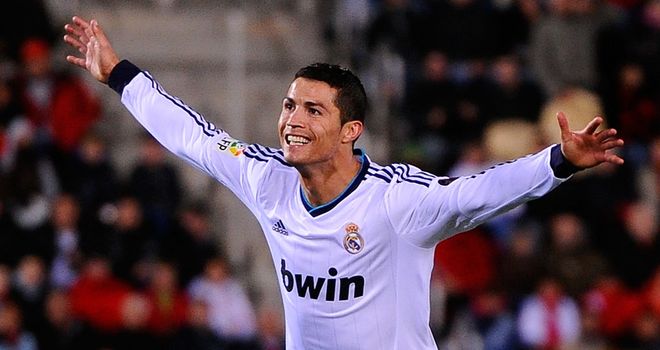 The Portuguese star stated that he was feeling down after refusing to celebrate after scoring against Granada in early-September and speculation was rife about the reasons why.
"I play for the passion I have for football and for the love of the teams I represent. If I played for money, I would be at another club," he told France Football.
"All players love it when teams like Paris Saint-Germain, Manchester United or Chelsea are linked to about them.
"Moving is not something I am thinking about though. I am happy at Real Madrid and I want to stay here and win things.
"What happens in the future is in the lap of the Gods. In life anything is possible and nothing is impossible, but for now I am not thinking about another club or a new contract."
Ronaldo is a contender for the Ballon d'Or and has no doubt that if he could then he would vote for himself after helping guide Madrid to the Spanish league title last term.
"If I could I would for myself to win the Ballon d'Or," the former Manchester United star explained.
"I am like I am and I am happy with that. To be humble is not good. In Portugal we say that to be too humble is vanity."