Carlo Ancelotti says Paris Saint-Germain have not made any offer to David Beckham
Carlo Ancelotti has said Paris Saint-Germain have not made any fresh approach to lure David Beckham to France next year.
Last Updated: 20/11/12 9:18pm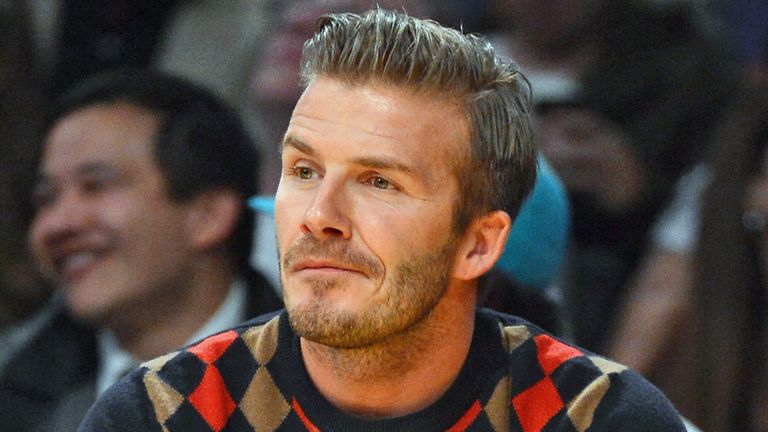 Although the 37-year-old Englishman has been linked to PSG - following Beckham's announcement he is to quit Major League Soccer next month - the coach of the French club has poured cold water on the rumour.
Ancelotti said on Tuesday: "We haven't made an offer, good luck to him."
In December of last year Beckham was in advanced talks with PSG about a move to Paris before any potential deal fell through at the last moment.
Beckham's final game with LA Galaxy will be December's MLS Cup final, that will end six seasons on American soil for the former Manchester United midfielder.
At Tuesday's press conference in Los Angeles, he did not reveal where his future plans lie but he did say: "I have some exciting options on the table.
"I haven't decided where we (family) might go next but I still feel I have something left in the game to give."
As for deciding to call it a day in the MLS, he added: "I made the decision a few weeks back.
"I thought about announcing it then but it was not the right time because we were still in the playoffs.
"My decision will be made in December or in the new year and I still feel I have one more challenge in me as a player."
And Ancelotti's comments boost the chances of an Australian club bagging Beckham in 2013.
Beckham has already attracted interest from a number of clubs, including some in Australia such as Melbourne Heart, Perth Glory and Central Coast Mariners.
Melbourne Heart's CEO Scott Munn said of his interest in Beckham: "What I can say is that it's certainly real, we're putting forward an offer, it's compelling and the opportunity is here for him to come here. That is absolutely legitimate.
"Let's let David play the final of the MLS and hopefully he'll have a win. Then I'm sure he'll assess every offer."
Beckham left the Premier League in 2003, before spending four seasons with Spanish giants Real Madrid.
LA Galaxy also allowed Beckham to play for Milan on loan during his time with the American team.