Brazil international Lucas Moura believes success will not come instantly to PSG
Brazil international Lucas Moura believes Paris St Germain can win the Ligue 1 title, but may take time to gel.
By Paulo Freitas
Last Updated: 21/11/12 5:55pm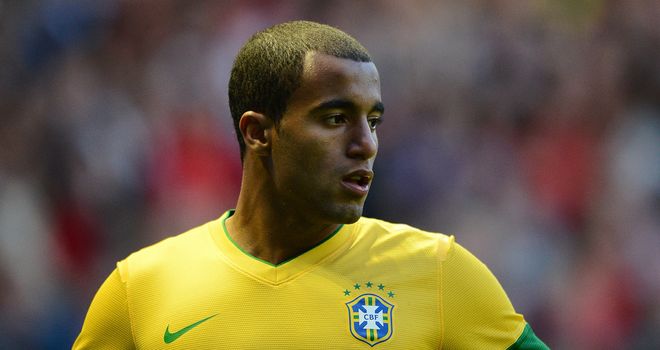 Moura, 20, will finally complete his move to Paris in January, once the domestic season in Brazil has been completed.
PSG reportedly spent around €45 million to lure the Brazilian away from Sao Paulo in the summer, after an intense war with Manchester United for the youngster's signature.
His new team currently sit third in Ligue 1, two points behind leaders Lyon, but Moura believes they will eventually gel together and bring success to the Parc des Princes.
"We know a title-winning team can't be made overnight. It takes some time for the players to gel. Some teams gel faster, others more slowly. But that's also up to each player, how they deal with each other, training, determination. I'll help my team mates." Moura told Sportv.
"I accepted PSG's offer for those reasons, for the challenge of becoming a top team and due to the Brazilians that play there.
"That motivated me, as did the fact I could remain in Brazil until the end of the year. I didn't want to leave Sao Paulo without qualifying the team to the Libertadores Cup, without winning a title.
"Those were the key reasons why I decided to join PSG."