Paris St Germain new boy Lucas Moura believes he is similar to Lionel Messi
Paris Saint-Germain signing Lucas Moura claims he is a similar player to Argentine superstar Lionel Messi.
By Patrick Haond
Last Updated: 07/12/12 6:31pm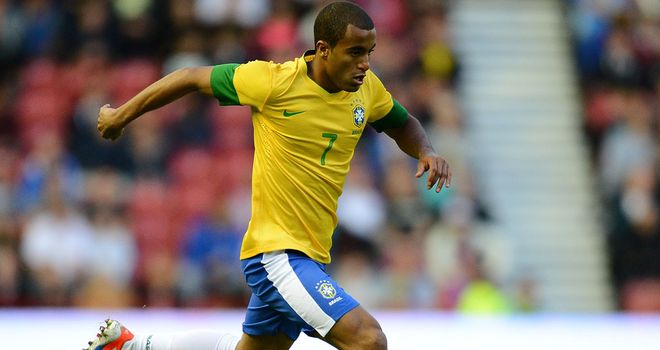 Moura was a target for Manchester United and Chelsea in the summer before finally opting to leave Sao Paulo for PSG.
The 20-year-old Brazilian midfielder will link up with French club in January and has already whet the appetite of supporters by claiming he sees a lot of himself in Messi.
"In my opinion, my style is similar to Messi," Moura told France Football.
"We get the ball and we attack immediately. We receive blows but we go on. He doesn't fall, he doesn't dive. I am just the same - I hardly complain.
"It is for all those reasons that I like Messi a lot and I can recognise myself in him. Actually, it is like a mirror image of me."
Moura is just the latest addition at big-spending PSG and the player is confident that he is joining a team destined for big things in Europe.
"I joined PSG because I love challenges," he added.
"PSG are building a very competitive team which will reach a very high level.
"I want to come to Paris to help turn PSG into a great European side. I want to grow with the club. Either it will go quickly or it will take two or three years, I am not worried about that."