David Beckham rules out continuing playing career in Australia
David Beckham is unlikely to continue his playing career in Australia, according to Perth Glory owner Tony Sage.
Last Updated: 14/12/12 2:58pm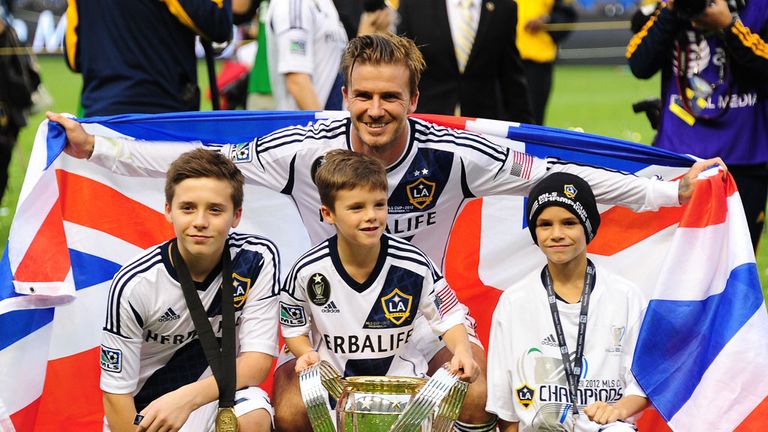 Beckham recently finished his six-year spell with Los Angeles Galaxy, but he wants to carry on playing elsewhere.
He had been linked with a move to Australia, but Sage revealed that during a chance meeting with the former England captain - at the premier of the Spice Girls-inspired stage show 'Viva Forever' at London's O2 Arena - Beckham ruled that out.
"I got the chance to chat to David, and of course I asked him about coming to Australia," Sage told footballaustralia.com.au.
"He looked me in the eye and basically said, 'That would be nice, but it's too far away from my businesses'.
"It would have been great to have him at Perth Glory, but it looks like that won't be happening. I just don't think he'll be coming to Australia, full stop."
Beckham's announcement came days after the Football Federation of Australia claimed it was in talks with the 37-year-old's representatives about the possibility of him signing a short-term deal to play in the A-League.
A move to France now appears one of Beckham's top options, and reports in L'Equipe on Friday claimed that Monaco were confident of announcing a deal before Christmas.